Goodreads helps you keep track of books you want to read.
Start by marking "Open Veins of Latin America" as Want to Read:
Open Veins of Latin America
Since its U.S. debut a quarter-century ago, this brilliant text has set a new standard for historical scholarship of Latin America. It is also an outstanding political economy, a social & cultural narrative of the highest quality, & perhaps the finest description of primitive capital accumulation since Marx. Rather than chronology, geography or political successions, Eduar
...more
Published (first published 1971)
Eduardo Galeano was a Uruguayan journalist, writer and novelist. His best known works are Memoria del fuego (Memory of Fire Trilogy, 1986) and Las venas abiertas de América Latina (Open Veins of Latin America, 1971) which have been translated into twenty languages and transcend orthodox genres: combining fiction, journalism, political analysis, and history.

The author himself has proclaimed his ob
...more
News & Interviews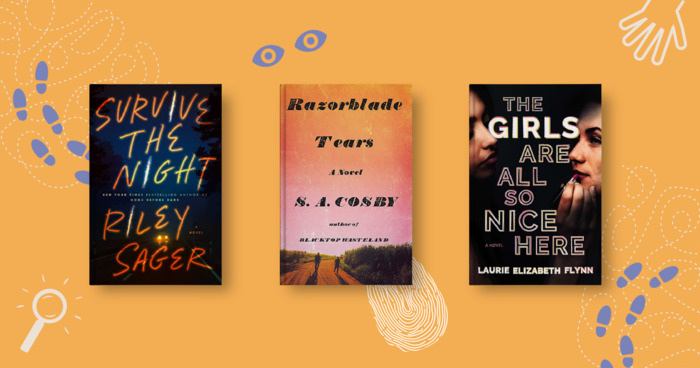 Twists, turns, red herrings, the usual suspects: These books have it all...and more. If you love mysteries and thrillers, get ready for dozens...
"The Nobodies

Fleas dream of buying themselves a dog, and nobodies dream of escaping
poverty: that one magical day good luck will suddenly rain down on
them---will rain down in buckets. But good luck doesn't rain down
yesterday, today, tomorrow, or ever. Good luck doesn't even fall in a
fine drizzle, no matter how hard the nobodies summon it, even if their
left hand is tickling, or if they begin the new day with their right
foot, or start the new year with a change of brooms.

The nobodies: nobody's children, owners of nothing. The nobodies: the
no ones, the nobodied, running like rabbits, dying through life,
screwed every which way.

Who are not, but could be.
Who don't speak languages, but dialects.
Who don't have religions, but superstitions.
Who don't create art, but handicrafts.
Who don't have culture, but folklore.
Who are not human beings, but human resources.
Who do not have faces, but arms.
Who do not have names, but numbers.
Who do not appear in the history of the world, but in the police
blotter of the local paper.
The nobodies, who are not worth the bullet that kills them."
— 131 likes
"Our defeat was always implicit in the victory of others; our wealth has always generated our poverty by nourishing the prosperity of others - the empires and their native overseers. In the colonial and neocolonial alchemy, gold changes into scrap metal and food into poison."
— 54 likes
More quotes…