Goodreads helps you keep track of books you want to read.
Start by marking "Red Plenty: Inside the Fifties' Soviet Dream" as Want to Read:
Red Plenty: Inside the Fifties' Soviet Dream
Once upon a time in the Soviet Union....

Strange as it may seem, the grey, oppressive USSR was founded on a fairytale. It was built on the twentieth-century magic called 'the planned economy', which was going to gush forth an abundance of good things that lands of capitalism could never match. And just for a little while, in the heady years of the late 1950's, the magic see
...more
Published August 19th 2010 by Faber and Faber (first published 2007)
Spufford began as a writer of non-fiction, though always with a strong element of story-telling. Among his early books are I May Be Some Time, The Child That Books Built, and Backroom Boys. He has also edited two volumes of polar literature. But beginning in 2010 with Red Plenty, which explored the Soviet Union around the time of Sputnik using a mixture of fiction and history, he has been drawing
...more
News & Interviews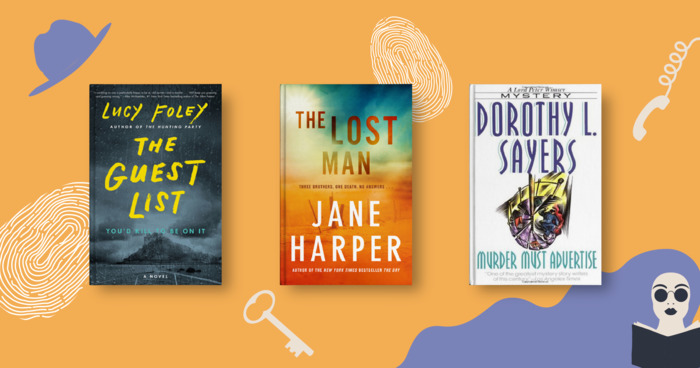 Die-hard mystery fans are always on the hunt for their next supremely satisfying whodunit. To help you stock that Want to Read shelf, we asked...
"Seen from that future time, when every commodity the human mind could imagine would flow from the industrial horn of plenty in dizzy abundance, this would seem a scanty, shoddy, cramped moment indeed, choked with shadows, redeemed only by what it caused to be created.

Seen from plenty, now would be hard to imagine. It would seem not quite real, an absurd time when, for no apparent reason, human beings went without things easily within the power of humanity to supply and lives did not flower as it was obvious they could."
— 5 likes
"Where Western tales begin by shifting us to another time – 'Once upon a time' they say, meaning elsewhen, meaning then rather than now – Russian skazki make an adjustment of place. 'In a certain land', they start; or, 'In the three-times-ninth kingdom …' Meaning elsewhere, meaning there rather than here. Yet these elsewheres are always recognisable as home. In the distance will always be a woodwalled town where the churches have onion domes. The ruler will always be a Tsar, Ivan or Vladimir. The earth is always black. The sky is always wide. It's Russia, always Russia, the dear dreadful enormous territory at the edge of Europe which is as large as all Europe put together. And, also, it isn't. It is story Russia, not real Russia; a place never quite in perfect overlap with the daylight country of the same name. It is as near to it as a wish is to reality, and as far away too. For the tales supplied what the real country lacked, when villagers were telling them, and Afanaseyev was writing them down. Real Russia's fields grew scraggy crops of buckwheat and rye. Story Russia had magic tablecloths serving feasts without end. Real Russia's roads were mud and ruts. Story Russia abounded in tools of joyful velocity: flying carpets, genies of the rushing air, horses that scarcely bent the grass they galloped on. Real Russia fixed its people in sluggish social immobility. Story Russia sent its lively boys to seek the Firebird or to woo the Swan Maiden. The stories dreamed away reality's defects. They made promises good enough to last for one evening of firelight; promises which the teller and the hearers knew could only be delivered in some Russian otherwhere. They could come true only in the version of home where the broke-backed trestle over the stream at the village's end became 'a bridge of white hazelwood with oaken planks, spread with purple cloths and nailed with copper nails'. Only in the wish country, the dream country. Only in the twenty-seventh kingdom."
— 2 likes
More quotes…