Goodreads helps you keep track of books you want to read.
Start by marking "Mere Christianity" as Want to Read:
Mere Christianity
Mere Christianity brings together what C. S. Lewis sees as the fundamental truths of religion. Rejecting the divisions between denominations, he finds common ground on which all Christians can stand together.
Published May 10th 2005 by Blackstone (first published 1952)
Librarian Note: There is more than one author in the Goodreads database with this name.


Clive Staples Lewis was one of the intellectual giants of the twentieth century and arguably one of the most influential writers of his day. He was a Fellow and Tutor in English Literature at Oxford University until 1954. He was unanimously elected to the Chair of Medieval and Renaissance Literature at Cambridge
...more
Related Articles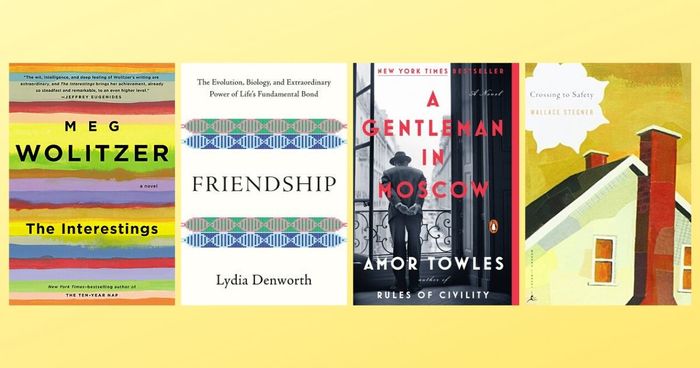 Author Lydia Denworth is a science journalist who has written about everything from Alzheimer's to zebrafish. In her latest book, Friendshi...
"Imagine yourself as a living house. God comes in to rebuild that house. At first, perhaps, you can understand what He is doing. He is getting the drains right and stopping the leaks in the roof and so on; you knew that those jobs needed doing and so you are not surprised. But presently He starts knocking the house about in a way that hurts abominably and does not seem to make any sense. What on earth is He up to? The explanation is that He is building quite a different house from the one you thought of - throwing out a new wing here, putting on an extra floor there, running up towers, making courtyards. You thought you were being made into a decent little cottage: but He is building a palace. He intends to come and live in it Himself."
— 6117 likes
"I am trying here to prevent anyone saying the really foolish thing that people often say about Him: I'm ready to accept Jesus as a great moral teacher, but I don't accept his claim to be God. That is the one thing we must not say. A man who was merely a man and said the sort of things Jesus said would not be a great moral teacher. He would either be a lunatic — on the level with the man who says he is a poached egg — or else he would be the Devil of Hell. You must make your choice. Either this man was, and is, the Son of God, or else a madman or something worse. You can shut him up for a fool, you can spit at him and kill him as a demon or you can fall at his feet and call him Lord and God, but let us not come with any patronizing nonsense about his being a great human teacher. He has not left that open to us. He did not intend to."
— 3419 likes
More quotes…