Goodreads helps you keep track of books you want to read.
Start by marking "Time (Manifold #1)" as Want to Read:
Time
The year is 2010. More than a century of ecological damage, industrial and technological expansion, and unchecked population growth has left the Earth on the brink of devastation. As the world's governments turn inward, one man dares to envision a bolder, brighter future. That man, Reid Malenfant, has a very different solution to the problems plaguing the planet: the explo
...more
Published November 28th 2000 by Del Rey Books (first published August 1999)
Stephen Baxter is a trained engineer with degrees from Cambridge (mathematics) and Southampton Universities (doctorate in aeroengineering research). Baxter is the winner of the British Science Fiction Award and the Locus Award, as well as being a nominee for an Arthur C. Clarke Award, most recently for Manifold: Time. His novel Voyage won the Sidewise Award for Best Alternate History Novel of the
...more
Other books in the series
News & Interviews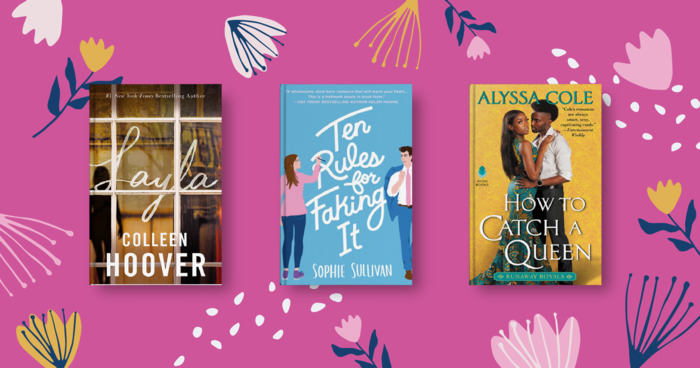 Some people love books. Some people fall in love. And some people fall in love with books about falling in love. Every month our team sorts...
"In the afterglow of the Big Bang, humans spread in waves across the universe, sprawling and brawling and breeding and dying and evolving. There were wars, there was love, there was life and death. Minds flowed together in great rivers of consciousness, or shattered in sparkling droplets. There was immortality to be had, of a sort, a continuity of identity through replication and confluence across billions upon billions of years.
Everywhere they found life.
Nowhere did they find mind—save what they brought with them or created—no other against which human advancement could be tested.
With time, the stars died like candles. But humans fed on bloated gravitational fat, and achieved a power undreamed of in earlier ages.
They learned of other universes from which theirs had evolved. Those earlier, simpler realities too were empty of mind, a branching tree of emptiness reaching deep into the hyperpast.
It is impossible to understand what minds of that age—the peak of humankind, a species hundreds of billions of times older than humankind—were like. They did not seek to acquire, not to breed, not even to learn. They had nothing in common with us, their ancestors of the afterglow.
Nothing but the will to survive. And even that was to be denied them by time.
The universe aged: indifferent, harsh, hostile, and ultimately lethal.
There was despair and loneliness.
There was an age of war, an obliteration of trillion-year memories, a bonfire of identity. There was an age of suicide, as the finest of humanity chose self-destruction against further purposeless time and struggle.
The great rivers of mind guttered and dried.
But some persisted: just a tributary, the stubborn, still unwilling to yield to the darkness, to accept the increasing confines of a universe growing inexorably old.
And, at last, they realized that this was wrong. It wasn't supposed to have been like this.
Burning the last of the universe's resources, the final down-streamers—dogged, all but insane—reached to the deepest past. And—oh.
Watch the Moon, Malenfant. Watch the Moon. It's starting—"
— 8 likes
"It's never going to stop,' Malenfant whispered. 'It will consume the Solar System, the stars—'
This isn't some local phenomenon, Malenfant. This is a fundamental change in the structure of the universe. It will never stop. It will sweep on, growing at light speed, a runaway feedback fueled by the collapse of the vacuum itself. The Galaxy will be gone in a hundred thousand years, Andromeda, the nearest large galaxy, in a couple of million years. It will take time, but eventually—
'The future has gone,' Malenfant said. 'My God. That's what this means, isn't it? The downstream can't happen now. All of it is gone. The colonization of the Galaxy; the settlement of the universe; the long, patient fight against entropy...' That immense future had been cut off to die, like a tree chopped through at the root. 'Why, Michael? Why have the children done this? Burned the house down, destroyed the future—'
Because it was the wrong future. Michael looked around the sky. He pointed to the lumpy, spreading edge of the unreality bubble.
There. Can you see that? It's already starting...
'What is?'
The budding... The growth of the true vacuum region is not even. There will be pockets of the false vacuum—remnants of our universe—isolated by the spreading true vacuum. The fragments of false vacuum will collapse. Like—
'Like black holes.' And in that instant, Malenfant understood. 'That's what this is for. This is just a better way of making black holes, and budding off new universes. Better than stars, even.'
Much better. The black holes created as the vacuum decay proceeds will overwhelm by many orders of magnitude the mere billion billion that our universe might have created through its stars and galaxy cores.
'And the long, slow evolution of the universes, the branching tree of cosmoses?...'
We have changed everything, Malenfant. Mind has assumed responsibility for the evolution of the cosmos. There will be many daughter universes—universes too many to count, universes exotic beyond our imagining—and many, many of them will harbor life and mind.
'But we were the first.'
Now he understood. This was the purpose. Not the long survival of humankind into a dismal future of decay and shadows, the final retreat into the lossless substrate, where nothing ever changed or grew. The purpose of humankind—the first intelligence of all—had been to reshape the universe in order to bud others and create a storm of mind. We got it wrong, he thought. By striving for a meaningless eternity, humans denied true infinity. But we reached back, back in time, back to the far upstream, and spoke to our last children—the maligned Blues—and we put it right. This is what it meant to be alone in the universe, to be the first. We had all of infinite time and space in our hands. We had ultimate responsibility. And we discharged it. We were parents of the universe, not its children."
— 3 likes
More quotes…