Goodreads helps you keep track of books you want to read.
Start by marking "Popular Music from Vittula" as Want to Read:
Popular Music from Vittula
Popular Music from Vittula tells the fantastical story of a young boy's unordinary existence, peopled by a visiting African priest, a witch in the heart of the forest, cousins from Missouri, an old Nazi, a beautiful girl with a black Volvo, silent men and tough women, a champion-bicyclist music teacher with a thumb in the middle of his hand—and, not least, on a shiny vinyl
...more
Published October 5th 2004 by Seven Stories Press (first published 2000)
Mikael Niemi is a Swedish author. He wrote the novel Populärmusik från Vittula (in English as Popular music from Vittula). It became a best-seller in Sweden and was subsequently translated into 30 languages.
He first became famous by writing poetry, and he has published many collections of poetry, such as Änglar med mausergevär (Angels with mauserguns), Med rötter här uppe (With roots up here) and
...more
Related Articles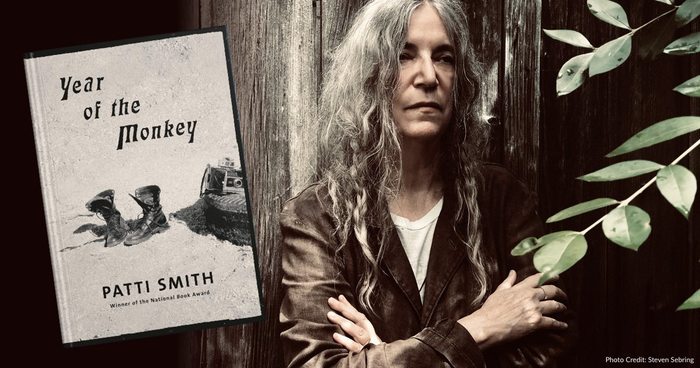 Punk rock legend, Rock & Roll Hall of Fame inductee, award-winning writer, photographer, activist, and all-around Renaissance woman Patti Smith is...
"The most dangerous thing of all, and something he wanted to warn me about above all else, the one thing that had consigned whole regiments of unfortunate young people to the twilight world of insanity, was reading books. This objectionable practice had increased among the younger generation, and Dad was more pleased than the could say to not that I had not yet displayed any such tendencies. Lunatic asylums were overflowing with folk who'd been reading too much. Once upon a time they'd been just like you and me, physically strong, straightforward, cheerful, and well balanced. Then they'd started reading. Most often by chance. A bout of flu perhaps, with a few days in bed. An attractive book cover that had aroused some curiosity. And suddenly the bad habit had taken hold. The first book had led to another. Then another, and another, all links in a chain that led straight down into the eternal night of mental illness. It was impossible to stop. It was worse than drugs.

It might just be possible, if you were very careful, to look at the occasional book that could teach you something, such as encyclopedias or repair manuals. The most dangerous kind of book was fiction-- that's where all the brooding was sparked and encouraged. Damnit all! Addictive and risky products like that should only be available in state-regulated monopoly stores, rationed and sold only to those with a license, and mature in age."
— 11 likes
"Greger gave us a faraway look.

'Now you'rrre getting somewhere, lads! This is Holgerrri.'

I turned to Niila and muttered a gruesome premonition:

'By God, but he's going to get beaten up."

'What?' said Greger

'Oh, nothing."
— 2 likes
More quotes…