Goodreads helps you keep track of books you want to read.
Start by marking "Eleonora" as Want to Read:
Read Book
Eleonora
Eleonora is a short story by Edgar Allan Poe, first published in 1842 in Philadelphia in the literary annual The Gift. It is often regarded as somewhat autobiographical and has a relatively "happy" ending.
Published (first published 1842)
The name Poe brings to mind images of murderers and madmen, premature burials, and mysterious women who return from the dead. His works have been in print since 1827 and include such literary classics as The Tell-Tale Heart, The Raven, and The Fall of the House of Usher. This versatile writer's oeuvre includes short stories, poetry, a novel, a textbook, a book of scientific theory, and hundreds of
...more
Related Articles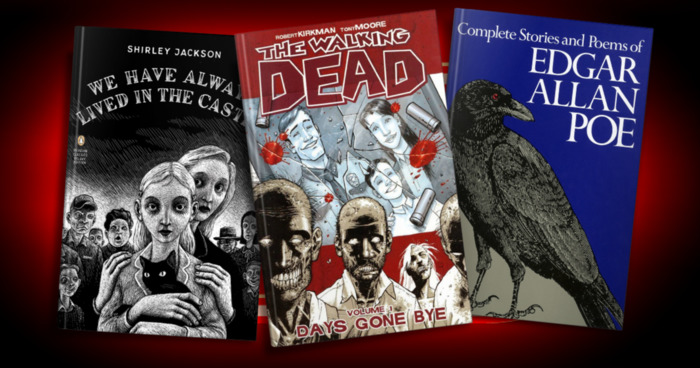 "Horror fiction has traditionally dealt in taboo.… It makes monsters of household pets and begs our affection for psychos. It...
"Those who dream by day are cognizant of many things which escape those who dream only by night."
— 8222 likes
"Men have called me mad; but the question is not settled whether madness is or is not the loftiest intelligence -- whether much that is glorious -- whether all that is profound -- does not spring from disease of thought -- from moods of mind exalted at the expense of the general intellect. They who dream by day are cognizant of many things which escape those who only dream by night. In their gray visions they obtain glimpses of eternity, and thrill, in waking, to find that they have been upon the verge of the great secret. In snatches, they learn something of the wisdom which is of good, and more of the mere knowledge which is of evil. They penetrate, however rudderless or compassless, into the vast ocean of the 'light ineffable'."
— 160 likes
More quotes…