Goodreads helps you keep track of books you want to read.
Start by marking "The Drunkard's Walk: How Randomness Rules Our Lives" as Want to Read:
The Drunkard's Walk: How Randomness Rules Our Lives
With the born storyteller's command of narrative and imaginative approach, Leonard Mlodinow vividly demonstrates how our lives are profoundly informed by chance and randomness and how everything from wine ratings and corporate success to school grades and political polls are less reliable than we believe.

By showing us the true nature of chance and revealing the psychologic
...more
Published May 5th 2009 by Vintage (first published May 13th 2008)
Leonard Mlodinow is a physicist and author.

Mlodinow was born in Chicago, Illinois, in 1959, of parents who were both Holocaust survivors. His father, who spent more than a year in the Buchenwald death camp, had been a leader in the Jewish resistance under Nazi rule in his hometown of Częstochowa, Poland. As a child, Mlodinow was interested in both mathematics and chemistry, and while in high schoo
...more
News & Interviews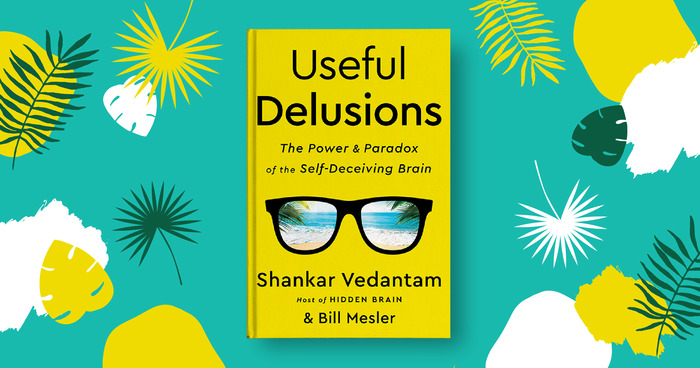 If you listen to NPR regularly, you've likely heard the voice of Shankar Vedantam, the longtime science correspondent and host of the radio...
"Perception requires imagination because the data people encounter in their lives are never complete and always equivocal. For example, most people consider that the greatest evidence of an event one can obtain is to see it with their own eyes, and in a court of law little is held in more esteem than eyewitness testimony. Yet if you asked to display for a court a video of the same quality as the unprocessed data catptured on the retina of a human eye, the judge might wonder what you were tryig to put over. For one thing, the view will have a blind spot where the optic nerve attaches to the retina. Moreover, the only part of our field of vision with good resolution is a narrow area of about 1 degree of visual angle around the retina's center, an area the width of our thumb as it looks when held at arm's length. Outside that region, resolution drops off sharply. To compensate, we constantly move our eyes to bring the sharper region to bear on different portions of the scene we wish to observe. And so the pattern of raw data sent to the brain is a shaky, badly pixilated picture with a hole in it. Fortunately the brain processes the data, combining input from both eyes, filling in gaps on the assumption that the visual properties of neighboring locations are similar and interpolating. The result - at least until age, injury, disease, or an excess of mai tais takes its toll - is a happy human being suffering from the compelling illusion that his or her vision is sharp and clear.

We also use our imagination and take shortcuts to fill gaps in patterns of nonvisual data. As with visual input, we draw conclusions and make judgments based on uncertain and incomplete information, and we conclude, when we are done analyzing the patterns, that out "picture" is clear and accurate. But is it?"
— 49 likes
"The cord that tethers ability to success is both loose and elastic. It is easy to see fine qualities in successful books or to see unpublished manuscripts, inexpensive vodkas, or people struggling in any field as somehow lacking. It is easy to believe that ideas that worked were good ideas, that plans that succeeded were well designed, and that ideas and plans that did not were ill conceived. And it is easy to make heroes out of the most successful and to glance with disdain at the least. But ability does not guarantee achievement, nor is achievement proportional to ability. And so it is important to always keep in mind the other term in the equation—the role of chance…What I've learned, above all, is to keep marching forward because the best news is that since chance does play a role, one important factor in success is under our control: the number of at bats, the number of chances taken, the number of opportunities seized."
— 28 likes
More quotes…