Goodreads helps you keep track of books you want to read.
Start by marking "Heat: My Life on and Off the Diamond" as Want to Read: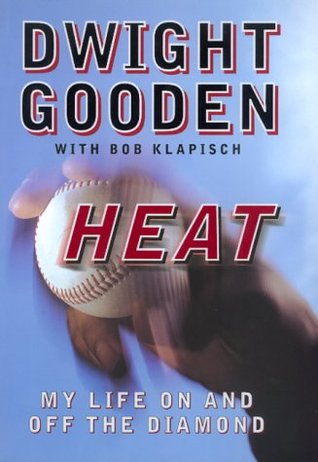 Heat: My Life on and Off the Diamond
Dwight Gooden's early years with the New York Mets were golden -- he was the youngest winner of the Cy Young Award in baseball history and led the New York Mets to one of the most dramatic World Series victories in 1986. Dwight Gooden -- a.k.a. Doc or simply Dr. K -- had a fastball that hitters just could not beat. But Gooden's fall was as quick and dramatic as his rise. B
...more
Published February 17th 1999 by William Morrow

At nineteen, DWIGHT "DOC" GOODEN became the youngest starting pitcher in MLB history. His 98-mph fastball earned him Rookie of the Year and Cy Young accolades, and led the Mets to victory in the 1986 World Series.
More about Dwight Gooden...