Goodreads helps you keep track of books you want to read.
Start by marking "White is for Witching" as Want to Read:
White is for Witching
In a vast, mysterious house on the cliffs near Dover, the Silver family is reeling from the hole punched into its heart. Lily is gone and her twins, Miranda and Eliot, and her husband, the gentle Luc, mourn her absence with unspoken intensity. All is not well with the house, either, which creaks and grumbles and malignly confuses visitors in its mazy rooms, forcing winter
...more
Published June 1st 2009 by Picador USA
Helen Oyeyemi is a British novelist. She lives in Prague with an ever-increasing number of teapots, and has written nine books so far.
Articles featuring this book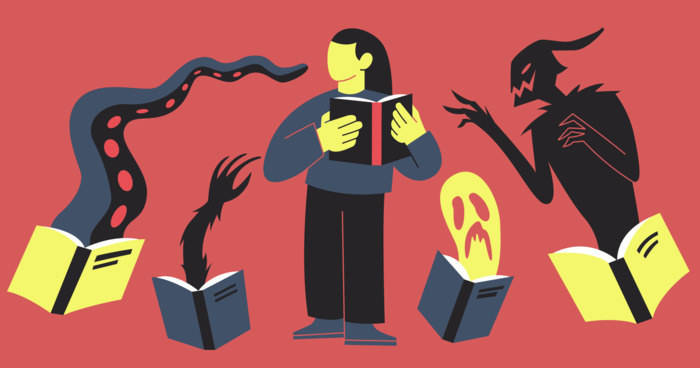 For as long as people have been telling stories, we've spun tales of the monsters and nightmares that lurk in the shadows of our imaginations....
"Please tell a story about a girl who gets away."
I would, even if I had to adapt one, even if I had to make one up just for her. "Gets away from what, though?"
"From her fairy godmother. From the happy ending that isn't really happy at all. Please have her get out and run off the page altogether, to somewhere secret where words like 'happy' and 'good' will never find her."
"You don't want her to be happy and good?"
"I'm not sure what's really meant by happy and good. I would like her to be free. Now. Please begin."
— 141 likes
"I know of witches who whistle at different pitches, calling things that don't have names."
— 82 likes
More quotes…