Goodreads helps you keep track of books you want to read.
Start by marking "The Wisdom of Each Other" as Want to Read:
The Wisdom of Each Other
An illuminating example of friendship as a vital way God answers our need for guidance, encouragement, affirmation, and correction.Most of the time, what we need to help us through the struggles in our lives is not the advice of an expert but the wisdom of a friend. Through this series of eloquent letters written to a life-long friend, author Eugene Peterson demonstrates f
...more
Published November 11th 2001 by Zondervan (first published December 23rd 1997)
Eugene H. Peterson was a pastor, scholar, author, and poet. For many years he was James M. Houston Professor of Spiritual Theology at Regent College in Vancouver, British Columbia. He also served as founding pastor of Christ Our King Presbyterian Church in Bel Air, Maryland. He had written over thirty books, including Gold Medallion Book Award winner The Message: The Bible in Contemporary Language
...more
News & Interviews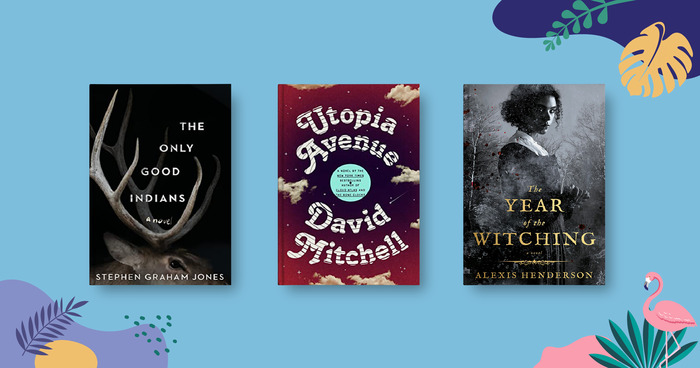 The must-read summer beach book is a kind of American tradition. The crash of the waves. The glare of the sun. The sand in the pages. Is t...
"You seem disappointed that I am not more responsive to your interest in "spiritual direction". Actually, I am more than a little ambivalent about the term, particularly in the ways it is being used so loosely without any sense of knowledge of the church's traditions in these matters.

If by spiritual direction you mean entering into a friendship with another person in which an awareness and responsiveness to God's Spirit in the everydayness of your life is cultivated, fine. Then why call in an awkward term like "spiritual direction"? Why not just "friend"?

Spiritual direction strikes me as pretentious in these circumstances, as if there were some expertise that can be acquired more or less on its own and then dispensed on demand.

The other reason for my lack of enthusiasm is my well-founded fear of professionalism in any and all matters of the Christian life. Or maybe the right label for my fear is "functionalism". The moment an aspect of Christian living (human life, for that matter) is defined as a role, it is distorted, debased - and eventually destroyed. We are brothers and sisters with one another, friends and lovers, saints and sinners.

The irony here is that the rise of interest in spiritual direction almost certainly comes from the proliferation of role-defined activism in our culture. We are sick and tired of being slotted into a function and then manipulated with Scripture and prayer to do what someone has decided (often with the help of some psychological testing) that we should be doing to bring glory to some religious enterprise or other. And so when people begin to show up who are interested in us just as we are - our souls - we are ready to be paid attention to in this prayerful, listening, non-manipulative, nonfunctional way. Spiritual direction.

But then it begins to develop a culture and language and hierarchy all its own. It becomes first a special interest, and then a specialization. That is what seems to be happening in the circles you are frequenting. I seriously doubt that it is a healthy (holy) line to be pursuing.

Instead, why don't you look over the congregation on Sundays and pick someone who appears to be mature and congenial. Ask her or him if you can meet together every month or so - you feel the need to talk about your life in the company of someone who believes that Jesus is present and active in everything you are doing. Reassure the person that he or she doesn't have to say anything "wise". You only want them to be there for you to listen and be prayerful in the listening. After three or four such meetings, write to me what has transpired, and we'll discuss it further.

I've had a number of men and women who have served me in this way over the years - none carried the title "spiritual director", although that is what they have been. Some had never heard of such a term. When I moved to Canada a few years ago and had to leave a long-term relationship of this sort, I looked around for someone whom I could be with in this way. I picked a man whom I knew to be a person of integrity and prayer, with seasoned Christian wisdom in his bones. I anticipated that he would disqualify himself. So I pre-composed my rebuttal: "All I want you to do is two things: show up and shut up. Can you do that? Meet with me every six weeks or so, and just be there - an honest, prayerful presence with no responsibility to be anything other than what you have become in your obedient lifetime." And it worked. If that is what you mean by "spiritual director," okay. But I still prefer "friend".

You can see now from my comments that my gut feeling is that the most mature and reliable Christian guidance and understanding comes out of the most immediate and local of settings. The ordinary way. We have to break this cultural habit of sending out for an expert every time we feel we need some assistance. Wisdom is not a matter of expertise.

The peace of the Lord,
Eugene"
— 11 likes
"...I digressed and forgot to direct you to a proper theologian. Why not start at the top? Start with John Calvin. Among Christians of our ilk, he continues to hold the center for biblical soundness and intellectual clarity. Buy The Institutes of the Christian Religion...If you're troubled by dust balls of opinion on Calvin that you have picked up through hearsay through the years, do your best to sweep them out with the trash---come to him fresh with a clear imagination. You'll be surprised at how accessible he is, how sane, how Christian. A truly elegant intellect...you can be expected to be directed wisely and prayerfully to God---thinking about God accurately, responding to God truly. Calvin brought a biblically disciplined mind and a Spirt-attuned heart to his writing. And he was a pastor, first and foremost a pastor with a congregation whom he taught and prayed for, visited, baptized, and married and buried, whose problems he dealt with and whose faith he guided."
— 0 likes
More quotes…