Goodreads helps you keep track of books you want to read.
Start by marking "So Long, and Thanks for All the Fish (The Hitchhiker's Guide to the Galaxy, #4)" as Want to Read:
So Long, and Thanks for All the Fish
Back on Earth with nothing more to show for his long, strange trip through time and space than a ratty towel and a plastic shopping bag, Arthur Dent is ready to believe that the past eight years were all just a figment of his stressed-out imagination. But a gift-wrapped fishbowl with a cryptic inscription, the mysterious disappearance of Earth's dolphins, and the discovery
...more
Kindle Edition
,
225 pages
Published December 25th 2008 by Del Rey (first published October 12th 1984)
Douglas Noël Adams was an English author, comic radio dramatist, and musician. He is best known as the author of the Hitchhiker's Guide to the Galaxy series. Hitchhiker's began on radio, and developed into a "trilogy" of five books (which sold more than fifteen million copies during his lifetime) as well as a television series, a comic book series, a computer game, and a feature film that was
...more
Other books in the series
Related Articles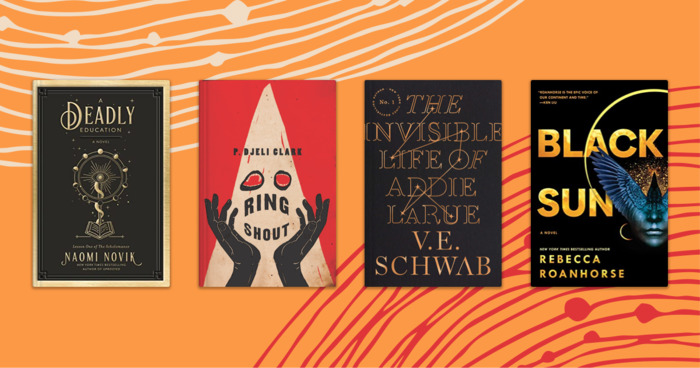 If you love the fantasy genre, this is the season for you! Some of the biggest books out this fall promise to be epics full of magic, adventure,...
"God's Final Message to His Creation:
'We apologize for the inconvenience."
— 839 likes
"It comes from a very ancient democracy, you see..."
"You mean, it comes from a world of lizards?"
"No," said Ford, who by this time was a little more rational and coherent than he had been, having finally had the coffee forced down him, "nothing so simple. Nothing anything like so straightforward. On its world, the people are people. The leaders are lizards. The people hate the lizards and the lizards rule the people."
"Odd," said Arthur, "I thought you said it was a democracy."
"I did," said Ford. "It is."
"So," said Arthur, hoping he wasn't sounding ridiculously obtuse, "why don't people get rid of the lizards?"
"It honestly doesn't occur to them," said Ford. "They've all got the vote, so they all pretty much assume that the government they've voted in more or less approximates to the government they want."
"You mean they actually vote for the lizards?"
"Oh yes," said Ford with a shrug, "of course."
"But," said Arthur, going for the big one again, "why?"
"Because if they didn't vote for a lizard," said Ford, "the wrong lizard might get in. Got any gin?"
"What?"
"I said," said Ford, with an increasing air of urgency creeping into his voice, "have you got any gin?"
"I'll look. Tell me about the lizards."
Ford shrugged again.
"Some people say that the lizards are the best thing that ever happenned to them," he said. "They're completely wrong of course, completely and utterly wrong, but someone's got to say it."
"But that's terrible," said Arthur.
"Listen, bud," said Ford, "if I had one Altairian dollar for every time I heard one bit of the Universe look at another bit of the Universe and say 'That's terrible' I wouldn't be sitting here like a lemon looking for a gin."
— 413 likes
More quotes…