Goodreads helps you keep track of books you want to read.
Start by marking "Abandon" as Want to Read:
Abandon
On Christmas Day in 1893, every man, woman, and child in a remote gold mining town disappeared, belongings forsaken, meals left to freeze in vacant cabins—and not a single bone was ever found. One hundred thirteen years later, two backcountry guides are hired by a history professor and his journalist daughter to lead them into the abandoned mining town, so they can learn w
...more
Published July 7th 2009 by Minotaur Books (first published January 1st 2009)
Blake Crouch is a bestselling novelist and screenwriter. He is the author of the forthcoming novel, Dark Matter, for which he is writing the screenplay for Sony Pictures. His international-bestselling Wayward Pines trilogy was adapted into a television series for FOX, executive produced by M. Night Shyamalan, that was Summer 2015's #1 show. With Chad Hodge, Crouch also created Good Behavior, the T
...more
Related Articles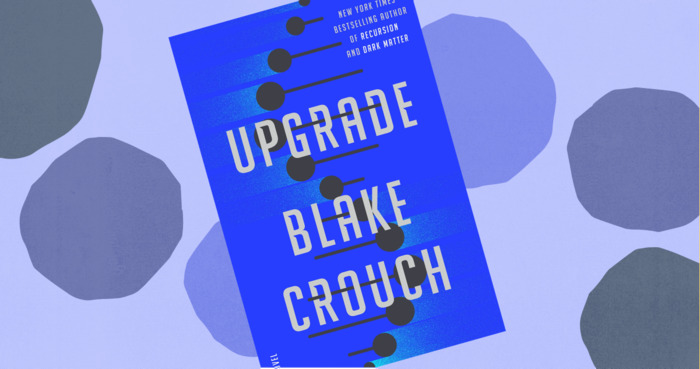 Logan Ramsay has unintentionally become a better version of himself.   As an agent for the Gene Protection Agency, Logan receives an upgrade to...
"The owner as he crosses the board floor, moving between shelves, past stacked crates and burlap sacks bulging with sugar and flour. "Jessup? It's Brady! You in back?" The twelve burros crane their scrawny necks in his direction when Brady emerges from the merc. He reaches into his greatcoat, pulls out a tin of Star Navy tobacco, and shoves a chaw between lips and gums gone blackish purple in the last year. "What the hell?" he whispers. When he delivered supplies two weeks ago, this little mining town was bustling. Now Abandon looms listless before him in the gloom of late afternoon, streets empty, snow banked high against the unshoveled plank sidewalks, no tracks as far as he can see. The cabins scattered across the lower slopes lie buried to their chimneys, and with not a one of them smoking, the air smells too clean. Brady is a man at home in solitude, often spending days on the trail, alone in wild, quiet places, but this silence is all wrong—a lie. He feels menaced by it, and with each passing moment, more certain that something."
— 4 likes
"Wind rips through the crags a thousand feet above, nothing moving in this godforsaken town, and the mule skinner knows that something is wrong. Two miles south stands Bartholomew Packer's mine, the Godsend, a twenty-stamp mill that should be filling this box canyon with the thudding racket of the rock crushers pulverizing ore. The sound of the stamps in operation is the sound of money being made, and only two things will stop them—Christmas and tragedy."
— 2 likes
More quotes…