Jump to ratings and reviews
You Had Your Chance, Lee Burrows
USA Today Bestselling Author, Piper Rayne, begins the Kingsmen Football Stars series with an enemies-to-lovers, second chance story set in the world of professional football.

Lee f'ing Burrows
The Kingsmen's star quarterback.
Legendary throwing arm.
Six-pack abs.
Kissable lips.

Oh, but don't forget, he's also a lying, heartless egomaniac who broke my heart in college.

It took me years to build myself back up after his deceit, and now I have the dream opportunity to prove myself working as a sports therapist for a professional team.
The hurdle? Or mountain to be more accurate…

The job is with the San Francisco Kingsmen.

Back when I was a naïve college girl, I felt lucky that he even noticed me. Now eight years later, he'd be lucky if I gave him the time of day.

Which I won't. Not ever.

Some people don't deserve a second chance and Lee Burrows is one of them.

Now if someone could only tell him that because he's hell-bent on scoring the winning touchdown and won't accept that it's game over for us.
260 pages, Kindle Edition
Published December 27, 2022
---
---
About the author
Piper Rayne is a USA Today Bestselling author duo. Our goal is to bring you romance stories that have "Heartwarming Humor With a Side of Sizzle" (okay...you caught us, that's our tagline). A little about us... We both have kindle's full of one-clickable books. We're both married to husbands who drive us to drink. We're both chauffeurs to our kids. Most of all, we love hot heroes and quirky heroines that make us laugh, and we hope you do, too.

Amazon: http://amzn.to/2h5oycP
Facebook: http://bit.ly/2w1WDQe
Instagram: http://bit.ly/2wJhFnG
Pinterest: http://bit.ly/2BJj7ZB
Bookbub: http://bit.ly/2g95QRB
Website: www.piperrayne.com

Join our newsletter and get 5 FREE BOOKS!
http://bit.ly/2tsNcpP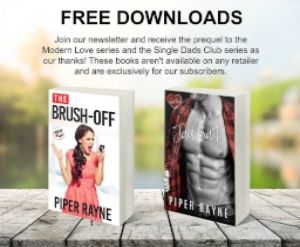 Our Books: We do things in 3's. Three best friends. Three hot heroes. Three HEA's.

Modern Love: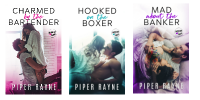 Single Dads Club: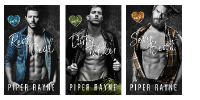 Dirty Truth: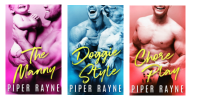 Bedroom Games: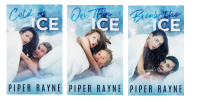 ---
---
Community Reviews
Displaying 1 - 30 of 418 reviews
Displaying 1 - 30 of 418 reviews
Can't find what you're looking for?
Get help and learn more about the design.