Goodreads helps you keep track of books you want to read.
Start by marking "The Essential Neruda: Selected Poems" as Want to Read:
The Essential Neruda: Selected Poems
This collection of Neruda's most essential poems will prove indispensable. Selected by a team of poets and prominent Neruda scholars in both Chile and the United States, this is a definitive selection that draws from the entire breadth and width of Neruda's various styles and themes. An impressive group of translators that includes Alaistair Reid, Stephen Mitchell, Robe
...more
Paperback
,
Bilingual English and Spanish
,
200 pages
Published April 1st 2004 by City Lights Publishers (first published January 1st 1979)
Pablo Neruda was the pen name and, later, legal name of the Chilean writer and politician Neftalí Ricardo Reyes Basoalto. Neruda assumed his pen name as a teenager, partly because it was in vogue, partly to hide his poetry from his father, a rigid man who wanted his son to have a "practical" occupation. Neruda's pen name was derived from Czech writer and poet Jan Neruda; Pablo is thought to be fro
...more
Related Articles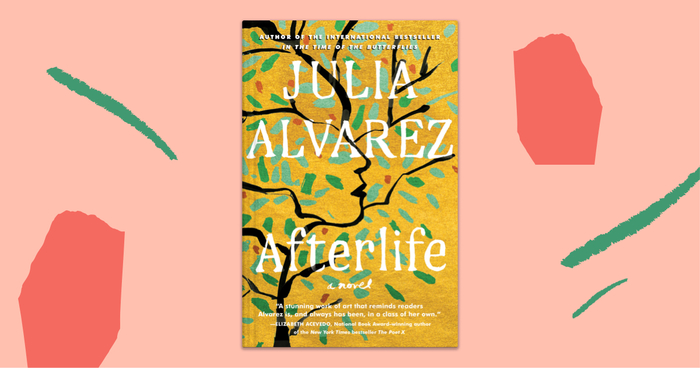 In a year that seems to present new challenges for us at every turn, Julia Alvarez's latest novel, Afterlife, has arrived at the perfect time.
"Te amo sin saber cómo, ni cuándo, ni de dónde,
te amo directamente sin problemas ni orgullo:
así te amo porque no sé amar de otra manera,

sino así de este modo en que no soy ni eres,
tan cerca que tu mano sobre mi pecho es mía,
tan cerca que se cierran tus ojos con mi sueño."
— 76 likes
"October Fullness"

Little by little, and also in great leaps,
life happened to me,
and how insignificant this business is.
These veins carried
my blood, which I scarcely ever saw,
I breathed the air of so many places
without keeping a sample of any.
In the end, everyone is aware of this:
nobody keeps any of what he has,
and life is only a borrowing of bones.
The best thing was learning not to have too much
either of sorrow or of joy,
to hope for the chance of a last drop,
to ask more from honey and from twilight.

Perhaps it was my punishment.
Perhaps I was condemned to be happy.
Let it be known that nobody
crossed my path without sharing my being.
I plunged up to the neck
into adversities that were not mine,
into all the sufferings of others.
It wasn't a question of applause or profit.
Much less. It was not being able
to live or breathe in this shadow,
the shadow of others like towers,
like bitter trees that bury you,
like cobblestones on the knees.

Our own wounds heal with weeping,
our own wounds heal with singing,
but in our own doorway lie bleeding
widows, Indians, poor men, fishermen.
The miner's child doesn't know his father
amidst all that suffering.

So be it, but my business
was
the fullness of the spirit:
a cry of pleasure choking you,
a sigh from an uprooted plant,
the sum of all action.

It pleased me to grow with the morning,
to bathe in the sun, in the great joy
of sun, salt, sea-light and wave,
and in that unwinding of the foam
my heart began to move,
growing in that essential spasm,
and dying away as it seeped into the sand."
— 37 likes
More quotes…