Goodreads helps you keep track of books you want to read.
Start by marking "A Pillar of Iron" as Want to Read:
A Pillar of Iron
The spirit of ancient Rome in its last days of glory. The hero of the story, the man called "a pillar of iron" is Marcus Tullius Cicero, the lawyer-statesman who tried vainly to save the republic he loved from the forces of tyranny. Unfolding here are the private dramas behind the great Roman hero's triumphs and defeats - and the intimate, deeply moving story of his desper
...more
Published June 12th 1983 by Fawcett (first published 1965)
Also known by the pen names Marcus Holland and Max Reiner.

Taylor Caldwell was born in Manchester, England. In 1907 she emigrated to the United States with her parents and younger brother. Her father died shortly after the move, and the family struggled. At the age of eight she started to write stories, and in fact wrote her first novel, The Romance of Atlantis, at the age of twelve (although it
...more
Related Articles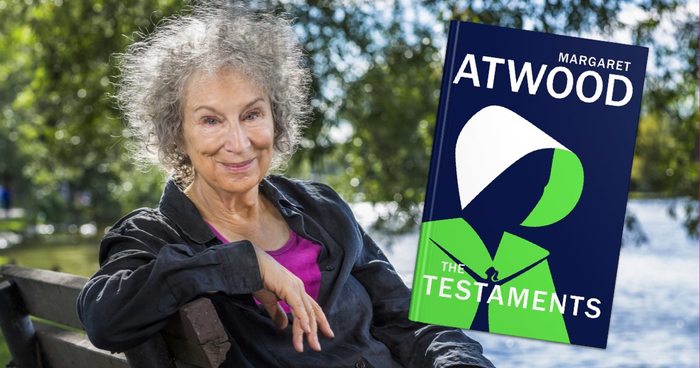 Thirty-four years after the publication of her dystopian classic, The Handmaid's Tale, Atwood returns to continue the story of Offred. We talked...
"A nation can survive its fools, and even the ambitious. But it cannot survive treason from within. An enemy at the gates is less formidable, for he is known and carries his banner openly. But the traitor moves amongst those within the gate freely, his sly whispers rustling through all the alleys, heard in the very halls of government itself. For the traitor appears not a traitor; he speaks in accents familiar to his victims, and he wears their face and their arguments, he appeals to the baseness that lies deep in the hearts of all men. He rots the soul of a nation, he works secretly and unknown in the night to undermine the pillars of the city, he infects the body politic so that it can no longer resist. A murderer is less to fear."
— 562 likes
"Wicked men are born every generation, and it is the duty of a nation to render them impotent. When you discover a man who seeks power for himself, out of hatred or contempt for his fellows, destroy him,"
— 3 likes
More quotes…