Goodreads helps you keep track of books you want to read.
Start by marking "Keeper'n Me" as Want to Read:
Keeper'n Me
When Garnet Raven was three years old, he was taken from his home on an Ojibway Indian reserve and placed in a series of foster homes. Having reached his mid-teens, he escapes at the first available opportunity, only to find himself cast adrift on the streets of the big city.

Having skirted the urban underbelly once too often by age 20, he finds himself thrown in jail. Whil
...more
Published February 1st 1994 by Anchor Canada
Richard Wagamese was one of Canada's foremost Native authors and storytellers. He worked as a professional writer since 1979. He was a newspaper columnist and reporter, radio and television broadcaster and producer, documentary producer and the author of twelve titles from major Canadian publishers.


Related Articles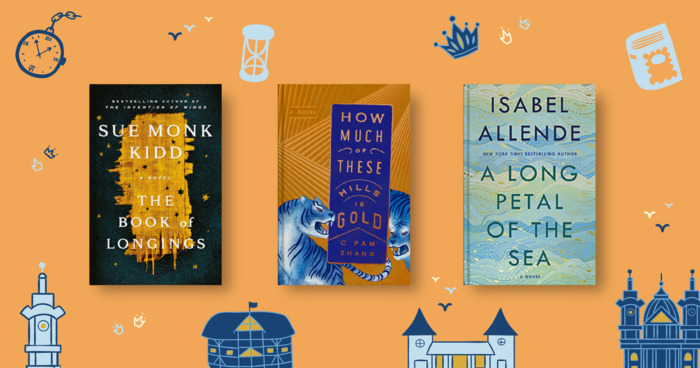 Let's face it, 2020 is making us long for other timelines. Luckily, these 32 novels are ready to sweep you away to vastly different eras and...
"See, when we get sent out into the world we come here carryin' two sets of gifts. The gifts of the father an' gifts of the mother. The two human bein's that made our life. We came here carryin' those two sets of gifts, each one equal to the other. But sometimes the world gets hold of us and makes us see diff'rent way. We get told as men that we gotta be strong, gotta be fearless. Lotta us kinda start ignorin' the gifts of our mother. Go through life just usin' gifts of our father. Bein' tough, makin' our own plans, livin' in the head. But if you do that you can't be wholee on accounta you gotta use both of them equal setsa gifts to live right, to fill out the circle of your own life. Be complete. Gotta use the mother's gifts too. Like gentleness an' nurturin' livin' in the heart."
— 5 likes
"That's what's important really, Keeper says. Learning how to be what the Creator created you to be. Face your truth."
— 5 likes
More quotes…