Goodreads helps you keep track of books you want to read.
Start by marking "The Right Stuff" as Want to Read:
The Right Stuff
When the future began...

The men had it. Yeager. Conrad. Grissom. Glenn. Heroes ... the first Americans in space ... battling the Russians for control of the heavens ... putting their lives on the line.

The women had it. While Mr. Wonderful was aloft, it tore your heart out that the Hero's Wife, down on the ground, had to perform with the whole world watching ... the TV Pres
...more
Published October 30th 2001 by Bantam (first published 1979)
Wolfe was educated at Washington and Lee Universities and also at Yale, where he received a PhD in American studies.

Tom Wolfe spent his early days as a Washington Post beat reporter, where his free-association, onomatopoetic style would later become the trademark of New Journalism. In books such as The Electric Koolaid Acid Test, The Right Stuff, and The Bonfire of the Vanities, Wolfe delves into
...more
Articles featuring this book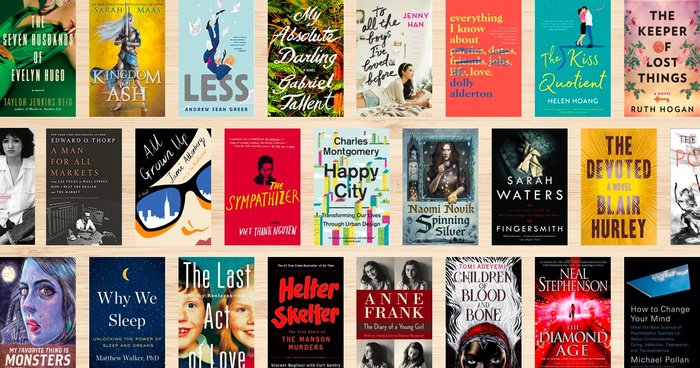 As we wrap up our 2018 Reading Challenge, we decided to ask our Goodreads coworkers a simple yet tough question: What were the...
"The sky turned a deep purple and all at once the stars and moon came out — and the sun shone at the same time. He had reached a layer of the upper atmosphere where the air was too thin to contain reflecting dust particles."
— 6 likes
"It was as if the press in America, for all its vaunted independence, were a great colonial animal, an animal made up of countless clustered organisms responding to a central nervous system. In the late 1950's (as in the late 1970's) the animal seemed determined that in all matters of national importance the proper emotion, the seemly sentiment, the fitting moral tone, should be established and should prevail; and all information that muddied the tone and weakened the feeling should simply be thrown down the memory hole. In a later period this impulse of the animal would take the form of blazing indignation about corruption, abuses of power, and even minor ethical lapses, among public officials; here, in April of 1959, it took the form of a blazing patriotic passion for the seven test pilots who had volunteered to go into space. In either case, the animal's fundamental concern remained the same: the public, the populace, the citizenry, must be provided with the correct feelings! One might regard this animal as the consummate hypocritical Victorian gent. Sentiments that one scarcely gives a second thought to in one's private life are nevertheless insisted upon in all public utterances. (And this grave gent lives on in excellent health.)"
— 6 likes
More quotes…