Goodreads helps you keep track of books you want to read.
Start by marking "Johannes Cabal the Necromancer (Johannes Cabal, #1)" as Want to Read:
Johannes Cabal the Necromancer
A charmingly gothic, fiendishly funny Faustian tale about a brilliant scientist who makes a deal with the Devil, twice. 
 
Johannes Cabal sold his soul years ago in order to learn the laws of necromancy. Now he wants it back. Amused and slightly bored, Satan proposes a little wager: Johannes has to persuade one hundred people to sign over their souls or he will be damned fo
...more
Published July 7th 2009 by Doubleday
Jonathan L Howard is a game designer, scriptwriter, and a veteran of the computer games industry since the early 1990s, with titles such as the 'Broken Sword' series to his credit.

After publishing two short stories featuring Johannes Cabal (Johannes Cabal and the Blustery Day and Exeunt Demon King) in H. P. Lovecraft's Magazine of Horror, Johannes Cabal the Necromancer was published in 2009 as his
...more
Other books in the series
Related Articles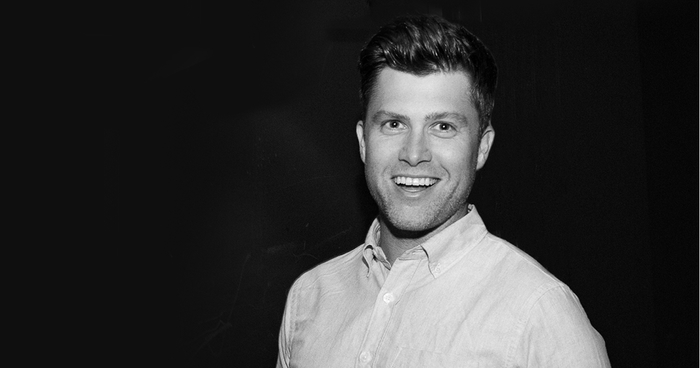 You might know comedian Colin Jost from his work as the co-anchor of Saturday Night Live's Weekend Update, or perhaps you know him as Scarlett...
"Not entirely fair?" His voice became that of the inferno: a rushing, booming howl of icy evil that flew around the great cavern, as swift and cold as the Wendigo on skates. "I am Satan, also called Lucifer the Light Bearer..."
Cabal winced. What was it about devils that they always had to give you their whole family history?
"I was cast down from the presence of God himself into this dark, sulfurous pit and condemned to spend eternity here-"
"Have you tried saying sorry?" interrupted Cabal.
"No, I haven't! I was sent down for a sin of pride. It rather undermines my position if I say 'sorry'!"
— 88 likes
"Lo!" cried the demon. "I am here! What dost thou seek of me? Why dost thou disturb my repose? Smite me no more with that dread rod!" He looked at Cabal. "Where's your dread rod?"
"I left it at home," replied Cabal. "Didn't think I really needed it."
"You can't summon me without a dread rod!" said Lucifuge, appalled.
"You're here, aren't you?"
"Well, yes, but under false pretences. You haven't got a goatskin or two vervain crowns or two candles of virgin wax made by a virgin girl and duly blessed. Have you got the stone called Ematille?"
"I don't even know what Ematille is."
Neither did the demon. He dropped the subject and moved on. "Four nails from the coffin of a dead child?"
"Don't be fatuous."
"Half a bottle of brandy?"
"I don't drink brandy."
"It's not for you."
"I have a hip flask," said Cabal, and threw it to him. The demon caught it and took a dram.
"Cheers," said Lucifuge, and threw it back. They regarded each other for a long moment. "This really is a shambles," the demon added finally. "What did you summon me for, anyway?"
— 45 likes
More quotes…