Goodreads helps you keep track of books you want to read.
Start by marking "L'opéra De L'espace" as Want to Read: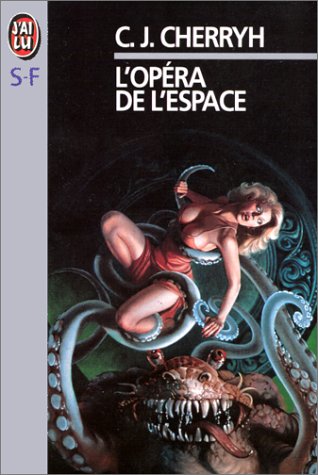 Their names were Sandor and Allison. Kreja and Reilly respectively. Reilly meant something in the offices and bars of Viking Station: it meant the merchanters of the great ship Dublin Again, based at Fargone, respectable haulers on a loop that included all the circle of Union stars, Mariner and Russell's, Esperance and Paradise, Wyatt's and Cyteen, Fargone and Voyager and
...more
Published January 4th 1999 by J'ai lu (first published January 1st 1982)
Currently resident in Spokane, Washington, C.J. Cherryh has won four Hugos and is one of the best-selling and most critically acclaimed authors in the science fiction and fantasy field. She is the author of more than forty novels. Her hobbies include travel, photography, reef culture, Mariners baseball, and, a late passion, figure skating: she intends to compete in the adult USFSA track. She began
...more
More about C.J. Cherryh...
Other Books in the Series