Goodreads helps you keep track of books you want to read.
Start by marking "Break" as Want to Read:
Break
Jonah is on a mission to break every bone in his body. Everyone knows that broken bones grow back stronger than they were before. And Jonah wants to be stronger—needs to be stronger—because everything around him is falling apart. Breaking, and then healing, is Jonah's only way to cope with the stresses of home, girls, and the world on his shoulders.
When Jonah's self-destr
...more
Published August 25th 2009 by Simon Pulse
Hannah Moskowitz wrote her first story, about a kitten named Lilly on the run from cat hunters, for a contest when she was seven years old. It was disqualified for violence. Her first book, BREAK, was on the ALA's 2010 list of Popular Paperbacks for Young Adults, and in 2013, GONE, GONE, GONE received a Stonewall Honor. 2015's NOT OTHERWISE SPECIFIED was named the YA Bisexual Book of the Year. She
...more
Related Articles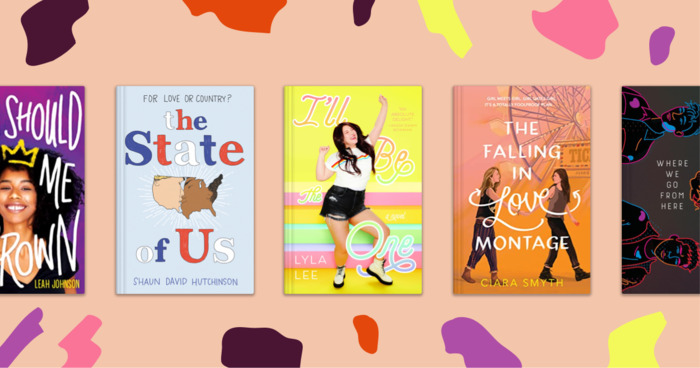 If you like books about queer kids falling in love and having adventures, you're in for quite the treat this month. June brings a great...
"At the Hospital, everyone thinks about dying.And I'd never been much for romanticizing death-especially not suicide. I'd always been a fan of staying alive.
After all, you basically do all you can not to die. All the time. The search for immortality isn't just from storybooks. every day you do it. You buckle your seat-belt, you take vitamin supplements, look both was before you cross the street. And you really think your doing all you can. Bullshit. We can lift weights for fucking hours and we're still going to die."
— 30 likes
"It's been about six months since I've had something in a cast. Kids at school laugh and call me a klutz. This girl Charlotte carries my books. My parents are baffled. Will cries. Jesse keeps getting sick.
You're broken, and you're fixed.
And you're better,"
— 14 likes
More quotes…