Goodreads helps you keep track of books you want to read.
Start by marking "The Lost Village" as Want to Read:
The Lost Village
Published November 16th 2020
Daniela Sacerdoti is a mother and a writer. Born in Naples, but brought up in a small village in the Italian Alps, she lives near Glasgow with her husband and sons. She steals time to write when everyone has gone to bed, or before they wake up. She's a Primary teacher, but she chose to be at home with her children. She loves being with her boys, reading anything she can get her hands on and chatti
...more
Related Articles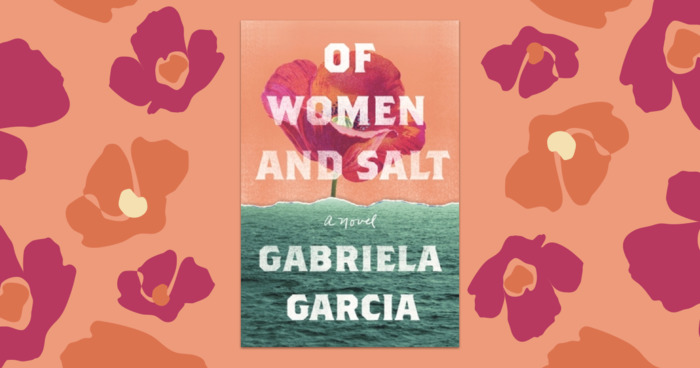 Of Women and Salt, the debut novel by Gabriela Garcia, has the feel of a sweeping family saga that's hard to reconcile with the fact that it's...
"Bosconero's homes were hundreds of years old. Nothing like this has happened here before, nothing so powerful as to wipe out the place. You know, there are laws, in Italy, on how houses should be built or strengthened in highly seismic areas. They're often ignored. As you can see.' 'It can't be!' 'This is Italy, Luce. Things are never straightforward, here. And it's the common people who pay the price, as always. There will be an investigation on why the tower fell, for example, after having been refurbished according to the law. Too late for those who were under it.' I had no answer to that. I proceeded to translate the whole thing to Ethan, who was as shocked as me. 'Also, if there were tremors just before… why was there no alarm given?' Ethan asked. 'Maybe it was all too quick,' I replied in English, but I also translated the question for Massimo. 'Another Italian mystery,' Massimo replied cryptically."
— 0 likes
"The stereotype of Italians said that they were chaotic; the hospital in Bastia said otherwise. There was still a sense of sorrow all around, but greater calm. The reception was staffed again. I asked them if I could see Matilde, and because I was a blood relation I was allowed to do so, with a nurse by my side. The day before I'd been able to walk into the ICU by myself, but only a few hours later the normal protocols had been reinstated. Almost normal, because I still had to zigzag between the beds set up in corridors, to get to Matilde."
— 0 likes
More quotes…