Goodreads helps you keep track of books you want to read.
Start by marking "Go the Distance" as Want to Read:
Go the Distance
What if Meg had to become a god?

After Hercules proves he's a true hero and regains his godship, all seems right in the world. That is, until Zeus tells Meg that she can't be with Hercules because she's, well, mortal. Luckily, Hera has a solution, offering Meg a chance to prove herself worthy of a spot on Mt. Olympus--as a god. All Meg has to do is complete a mysterious que
...more
Hardcover
,
Twisted Tales, #11
,
336 pages
Published April 6th 2021 by Disney-Hyperion
Hi Goodreads!
I'm Jen Calonita, a MG and YA author who loves what I do because it lets me connect with all of you (and no, I wasn't intending for that to rhyme!).

I've been writing ever since I can remember, but it was fourth grade when I put my "three wishes" for a genie down on paper. They were:
#1. Buy all the Cabbage Patch Kids in the world and give them away for free (because apparently that wa
...more
Related Articles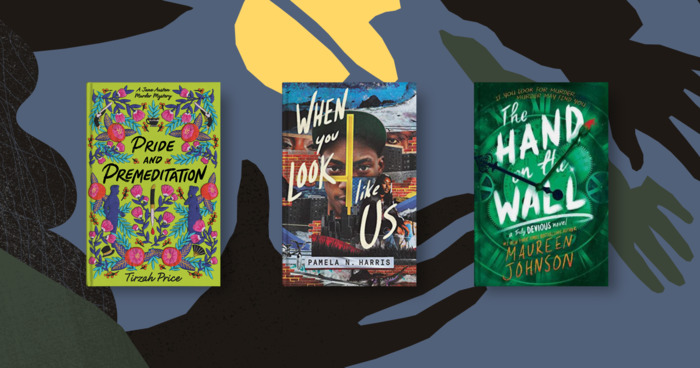 If you're a fan of the mystery and thriller genre and young adult books, recent months have brought a bevy of great reads to your shelves! We...
"When you were the god of spring, helping the Earth come alive every year came with the god description. Her mother, Demeter, may have handled some of the harvests and the soil's fertility, but making the world bloom fell to Persephone. Every spring equinox she'd wander into the orchards and the meadows and put her personal touch on all that came alive. She made the yellow grass turn green with envy. She coaxed every poppy and asphodel bud to awaken from their slumber and shower the landscape in color. She made sure the olive groves flourished, and the figs ripened with honey-like nectar so that the smell of them baking wafted up to Mount Olympus."
— 0 likes
"This your handiwork?"
She hesitated. Hera liked to claim this garden was her idea.
"Come on. You can tell me- I won't say a word. Everyone I know is dead!" He chuckled to himself and she couldn't help smiling.
He was clever, just like some of the snakes that tried to worm their way into her gardens. She knew how to handle them. She could handle this snake, too.
"They're my work, yes." She inched closer again. He didn't scare her. If anything, she was intrigued. He was obviously enamored of her apples, and for that alone, she wanted to keep talking to him. "Each and every branch on this tree and the apples that hang from them are my creations, as is this whole meadow."
"Stellar work, truly." Hades took another bite. "Too bad you don't get credit for it. Hera is always going on about how she's the one who nurtures this garden."
Her eyes flashed. "I can assure you, this is my work, and mine alone."
"Feisty! And not afraid of Hera! Nice combination."
— 0 likes
More quotes…