Goodreads helps you keep track of books you want to read.
Start by marking "Of Fury and Fangs (Of Cinder and Bone #4)" as Want to Read:
Of Fury and Fangs
Someone wants Dr. Rhett "Jack" Jackson dead.

After surviving a vicious attack from a dragon in his own home, Jack and Dr. Kamala Anjali investigate who sent the dragon to kill him. Unfortunately, their list of enemies is long. Plenty of people have an axe to grind with the two scientists responsible for the rebirth of the previously extinct dragons that are now flourishing
...more
Published October 24th 2020 by Amazon
Kyoko M is a USA Today bestselling author, a fangirl, and an avid book reader. She has written the Amazon bestselling Black Parade urban fantasy series as well as the Of Cinder and Bone science-fiction dragon hunting series. The Black Parade has been reviewed by Publishers Weekly and New York Times bestselling author Ilona Andrews. She is also a contributor to Marvel Comics Black Panther: Tales of
...more
Other books in the series
News & Interviews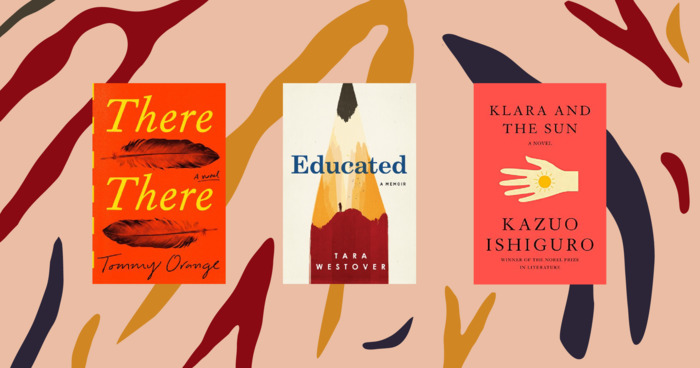 What will you do when it's your turn to pick your book club's next read? Well, this is what you won't do: panic. Why not? Because we've dug...
"It was one-thirty a.m. when all hell broke loose."
— 5 likes
"Jack took two steps towards the couch and then heard his daughter's distressed wails, wincing. "Oh, right. The munchkin."

He instead turned and headed for the stairs, yawning and scratching his messy brown hair, calling out, "Hang on, chubby monkey, Daddy's coming."

Jack reached the top of the stairs.

And stopped dead.

There was a dragon standing in the darkened hallway.

At first, Jack swore he was still asleep. He had to be. He couldn't possibly be seeing correctly.

And yet the icy fear slipping down his spine said differently.

The dragon stood at roughly five feet tall once its head rose upon sighting Jack at the other end of the hallway. It was lean and had dirty brown scales with an off-white belly. Its black, hooked claws kneaded the carpet as its yellow eyes stared out at Jack, its pupils dilating to drink him in from head to toe. Its wings rustled along its back on either side of the sharp spines protruding down its body to the thin, whip-like tail. A single horn glinted sharp and deadly under the small, motion-activated hallway light.

The only thing more noticeable than that were the many long, jagged scars scored across the creature's stomach, limbs, and neck. It had been hunted recently. Judging from the depth and extent of the scars, it had certainly killed a hunter or two to have survived with so many marks.

"Okay," Jack whispered hoarsely. "Five bucks says you're not the Easter Bunny."

The dragon's nostrils flared. It adjusted its body, feet apart, lips sliding away from sharp, gleaming white teeth in a warning hiss. Mercifully, Naila had quieted and no longer drew the creature's attention. Jack swallowed hard and held out one hand, bending slightly so his six-foot-two-inch frame was less threatening. "Look at me, buddy. Just keep looking at me. It's alright. I'm not going to hurt you. Why don't you just come this way, huh?"

He took a single step down and the creature crept forward towards him, hissing louder. "That's right. This way. Come on."

Jack eased backwards one stair at a time. The dragon let out a warning bark and followed him, its saliva leaving damp patches on the cream-colored carpet. Along the way, Jack had slipped his phone out of his pocket and dialed 9-1-1, hoping he had just enough seconds left in the reptile's waning patience.

"9-1-1, what's your emergency?"

"Listen to me carefully," Jack said, not letting his eyes stray from the dragon as he fumbled behind him for the handle to the sliding glass door. He then quickly gave her his address before continuing. "There is an Appalachian forest dragon in my house. Get someone over here as fast as you can."

"We're contacting a retrieval team now, sir. Please stay calm and try not to make any loud noises or sudden movements–"

Jack had one barefoot on the cool stone of his patio when his daughter Naila cried for him again.

The dragon's head turned towards the direction of upstairs.

Jack dropped his cell phone, grabbed a patio chair, and slammed it down on top of the dragon's head as hard as he could."
— 2 likes
More quotes…