Goodreads helps you keep track of books you want to read.
Start by marking "பொன்னியின் செல்வன் பாகம் 5" as Want to Read:
பொன்னியின் செல்வன் பாகம் 5
Paperback
,
12th edition
,
720 pages
Published April 6th 2016 by குமரன் பதிப்பகம் (first published 1950)
Other books in the series
Related Articles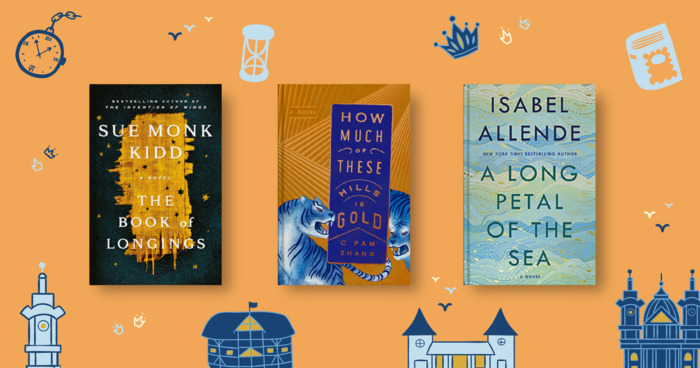 Let's face it, 2020 is making us long for other timelines. Luckily, these 32 novels are ready to sweep you away to vastly different eras and...
"இளவரசே! ஒன்று நினைத்து ஒன்றைச் சொல்லிவிட்டேன். தங்களை இங்கு வைத்துக் கொண்டிருப்பது பாரமாயிருந்தாலும், அதை ஒரு பாக்கியமாகக் கருதுகிறேன். தங்கள் தந்தையாகிய சக்கரவர்த்தியும், தமக்கையார் இளைய"
— 3 likes
"கோமகனே! அதற்குப் பரிகாரம் ஒன்றும் கிடையாது. இறந்தவர்கள் இறந்தவர்கள்தான்! இறந்தவர்களைப் பிழைக்கச் செய்யும் சக்தி இந்த உலகில் யார்க்கும் கிடையாது. கதைகளிலே காவியங்களிலே சொல்கிறார்கள். நாம் பார்த்ததில்லை" என்றாள்."
— 1 likes
More quotes…