Goodreads helps you keep track of books you want to read.
Start by marking "The Midnight Library" as Want to Read:
The Midnight Library
Between life and death there is a library, and within that library, the shelves go on forever. Every book provides a chance to try another life you could have lived. To see how things would be if you had made other choices . . . Would you have done anything different, if you had the chance to undo your regrets?

A dazzling novel about all the choices that go into a life well
...more
Published September 29th 2020 by Viking (first published August 13th 2020)
Featured Notes & Highlights
Matt Haig was born in Sheffield, England. He writes books for both adults and children, often blending the worlds of domestic reality and outright fantasy, with a quirky twist.
Articles featuring this book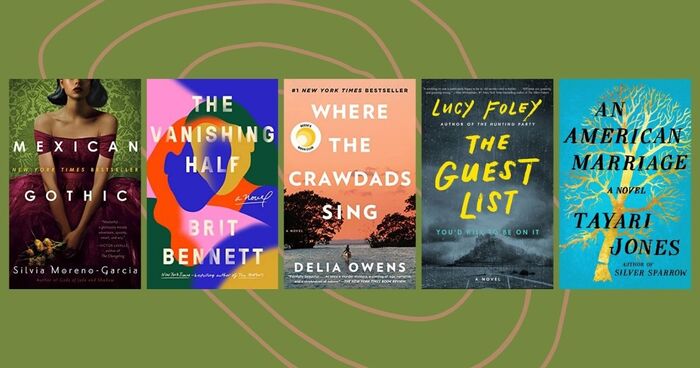 From non-fiction to fantasy, here are Goodreads members' top 12 most popular books from each of the past five years. And we're delighted to...
"It is easy to mourn the lives we aren't living. Easy to wish we'd developed other other talents, said yes to different offers. Easy to wish we'd worked harder, loved better, handled our finances more astutely, been more popular, stayed in the band, gone to Australia, said yes to the coffee or done more bloody yoga.
It takes no effort to miss the friends we didn't make and the work we didn't do the people we didn't do and the people we didn't marry and the children we didn't have. It is not difficult to see yourself through the lens of other people, and to wish you were all the different kaleidoscopic versions of you they wanted you to be. It is easy to regret, and keep regretting, ad infinitum, until our time runs out.
But it is not lives we regret not living that are the real problem. It is the regret itself. It's the regret that makes us shrivel and wither and feel like our own and other people's worst enemy.
We can't tell if any of those other versions would of been better or worse. Those lives are happening, it is true, but you are happening as well, and that is the happening we have to focus on."
— 976 likes
"If you aim to be something you are not, you will always fail. Aim to be you. Aim to look and act and think like you. Aim to be the truest version of you. Embrace that you-ness. Endorse it. Love it. Work hard at it. And don't give a second thought when people mock it or ridicule it. Most gossip is envy in disguise."
— 682 likes
More quotes…