Goodreads helps you keep track of books you want to read.
Start by marking "A Very Stable Genius: Donald J. Trump's Testing of America" as Want to Read:
A Very Stable Genius: Donald J. Trump's Testing of America
The definitive insider narrative and the most fully characterised account yet of the chaos, scandal and destruction of Trump's first term, from two Pulitzer Prize-winning Washington Post journalists.

Drawing on nearly three years of reporting, hundreds of hours of interviews and more than two hundred sources, including some of the most senior members of the administration,
...more
Kindle Edition
,
480 pages
Published January 21st 2020 by Penguin Press
Philip James Madelen Rucker is an American reporter and the White House Bureau Chief at The Washington Post, where he has been working since 2005. He currently covers the Trump administration for the Post, and has previously covered Donald Trump's successful 2016 presidential campaign and Mitt Romney's unsuccessful 2012 presidential campaign.
...more
Articles featuring this book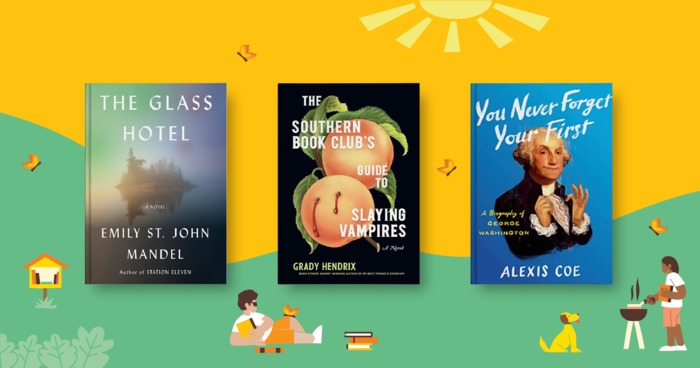 We're halfway through the year that time forgot! Ahem...I mean, 2020. Believe it or not, it's June. Traditionally, this is when the...
"He's ruined that magic," this aide said of Trump. "The disdain he shows for our country's foundation and its principles. The disregard he has for right and wrong. Your fist clenches. Your teeth grate. The hair goes up on the back of your neck. I have to remind myself I said an oath to a document in the National Archives. I swore to the Constitution. I didn't swear an oath to this jackass." As this aide saw it, there has been a silent understanding within the national security community that diplomatic, military, and intelligence officers were doing the right thing, quietly risking their lives to protect the American way of life. This aide saw Trump's move against Brennan as one of the first steps of undercutting America's democratic system of government and the belief system upon which it was founded. According to the aide, it was the president declaring, "It's not okay to disagree with me. I can remove you from this work and your career. "If he wanted to, how far could he push this?" this aide asked. "Look back. Did people in the 1930s in Germany know when the government started to turn on them? Most Americans are more worried about who is going to win on America's Got Talent and what the traffic is going to be like on I-95. They aren't watching this closely. "I like to believe [Trump] is too self-engrossed, too incompetent and disorganized to get us to 1930," this aide added. "But he has moved the bar. And another president that comes after him can move it a little farther. The time is coming. Our nation will be tested. Every nation is. Rome fell, remember. He is opening up vulnerabilities for this to happen. That is my fear." —"
— 7 likes
"Trump's friends and advisers had long observed that he had an amazing ability to disconnect from facts and remember experiences the way it suited him at the moment, a dangerous habit when being interviewed by federal prosecutors in a criminal investigation."
— 3 likes
More quotes…