Goodreads helps you keep track of books you want to read.
Start by marking "Buď svetlo. Obhajoba rozumu, vedy, humanizmu a pokroku" as Want to Read:
Buď svetlo. Obhajoba rozumu, vedy, humanizmu a pokroku
Naozaj sa svet ženie do záhuby? Je myšlienka pokroku dávno prekonaná? V tejto výborne napísanej správe o stave ľudstva v treťom miléniu nás kognitívny psychológ a známy intelektuál Steven Pinker nabáda, aby sme ani na okamih nepodľahli hrôzostrašným novinovým titulkom a proroctvám o konci sveta, ktoré odkrývajú naše najhoršie stránky a brnkajú na naše nižšie pudy. Namiesto
...more
Published October 3rd 2019 by Tatran (first published February 27th 2018)
Steven Arthur Pinker is a prominent Canadian-American experimental psychologist, cognitive scientist, and author of popular science. Pinker is known for his wide-ranging explorations of human nature and its relevance to language, history, morality, politics, and everyday life. He conducts research on language and cognition, writes for publications such as the New York Times, Time, and The New Repu
...more
Articles featuring this book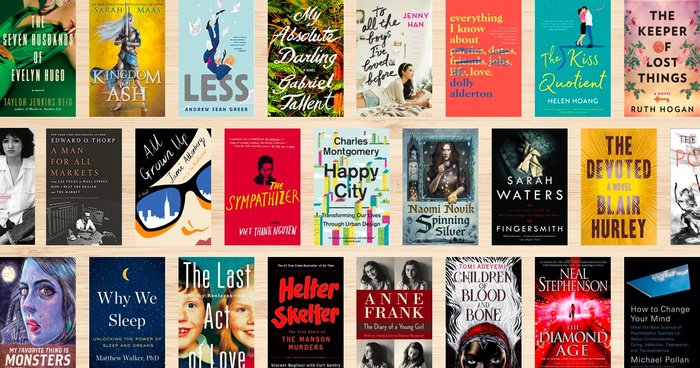 As we wrap up our 2018 Reading Challenge, we decided to ask our Goodreads coworkers a simple yet tough question: What were the...
"One student asks: Why should I live?

Steven Pinker answers: In the very act of asking that question, you are seeking reasons for your convictions, and so you are committed to reason as the means to discover and justify what is important to you. And there are so many reasons to live! As a sentient being, you have the potential to flourish. You can refine your faculty of reason itself by learning and debating. You can seek explanations of the natural world through science, and insight into the human condition through the arts and humanities. You can make the most of your capacity for pleasure and satisfaction, which allowed your ancestors to thrive and thereby allowed you to exist. You can appreciate the beauty and richness of the natural and cultural world. As the heir to billions of years of life perpetuating itself, you can perpetuate life in turn. You have been endowed with a sense of sympathy—the ability to like, love, respect, help, and show kindness—and you can enjoy the gift of mutual benevolence with friends, family, and colleagues. And because reason tells you that none of this is particular to you, you have the responsibility to provide to others what you expect for yourself. You can foster the welfare of other sentient beings by enhancing life, health, knowledge, freedom, abundance, safety, beauty, and peace. History shows that when we sympathize with others and apply our ingenuity to improving the human condition, we can make progress in doing so, and you can help to continue that progress."
— 59 likes
"Left-wing and right-wing political ideologies have themselves become secular religions, providing people with a community of like-minded brethren, a catechism of sacred beliefs, a well-populated demonology, and a beatific confidence in the righteousness of their cause."
— 29 likes
More quotes…