Goodreads helps you keep track of books you want to read.
Start by marking "The Uninhabitable Earth: A Story of the Future" as Want to Read:
The Uninhabitable Earth: A Story of the Future
The slowness of climate change is a fairy tale, perhaps as pernicious as the one that says it isn't happening at all, and if your anxiety about it is dominated by fears of sea-level rise, you are barely scratching the surface of what terrors are possible, even within the lifetime of a teenager today.

Over the past decades, the term "Anthropocene" has climbed into the popula
...more
Published September 5th 2019 by Penguin (first published February 19th 2019)
David Wallace-Wells is a national fellow at the New America foundation and a columnist and deputy editor at New York magazine. He was previously the deputy editor of The Paris Review. He lives in New York City.
Articles featuring this book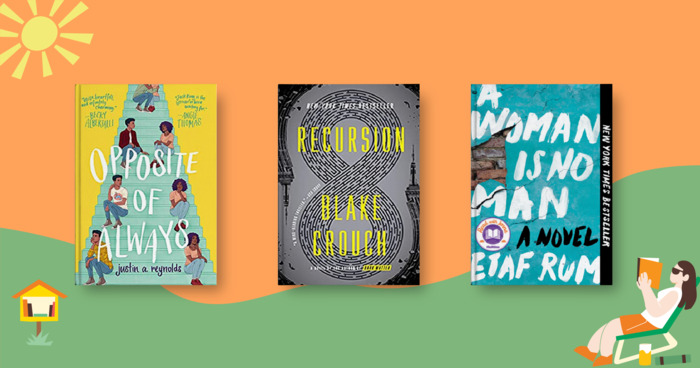 Trying to figure out what to read next? Why not add some 2019 Goodreads Choice Award titles to your Want to Read list? After all, these popular...
"It is worse, much worse, than you think. The slowness of climate change is a fairy tale, perhaps as pernicious as the one that says it isn't happening at all, and comes to us bundled with several others in an anthology of comforting delusions: that global warming is an Arctic saga, unfolding remotely; that it is strictly a matter of sea level and coastlines, not an enveloping crisis sparing no place and leaving no life undeformed; that it is a crisis of the "natural" world, not the human one; that those two are distinct, and that we live today somehow outside or beyond or at the very least defended against nature, not inescapably within and literally overwhelmed by it; that wealth can be a shield against the ravages of warming; that the burning of fossil fuels is the price of continued economic growth; that growth, and the technology it produces, will allow us to engineer our way out of environmental disaster; that there is any analogue to the scale or scope of this threat, in the long span of human history, that might give us confidence in staring it down. None of this is true. But let's begin with the speed of change. The earth has experienced five mass extinctions before the one we are living through now, each so complete a wiping of the fossil record that it functioned as an evolutionary reset, the planet's phylogenetic tree first expanding, then collapsing, at intervals, like a lung: 86 percent of all species dead, 450 million years ago; 70 million years later, 75 percent; 125 million years later, 96 percent; 50 million years later, 80 percent; 135 million years after that, 75 percent again. Unless you are a teenager, you probably read in your high school textbooks that these extinctions were the result of asteroids. In fact, all but the one that killed the dinosaurs involved climate change produced by greenhouse gas. The most notorious was 250 million years ago; it began when carbon dioxide warmed the planet by five degrees Celsius, accelerated when that warming triggered the release of methane, another greenhouse gas, and ended with all but a sliver of life on Earth dead. We are currently adding carbon to the atmosphere at a considerably faster rate; by most estimates, at least ten times faster. The rate is one hundred times faster than at any point in human history before the beginning of industrialization. And there is already, right now, fully a third more carbon in the atmosphere than at any point in the last 800,000 years—perhaps in as long as 15 million years. There were no humans then. The oceans were more than a hundred feet higher."
— 23 likes
"In fact, the belief that climate could be plausibly governed, or managed, by any institution or human instrument presently at hand is another wide-eyed climate delusion. The planet survived many millennia without anything approaching a world government, in fact endured nearly the entire span of human civilization that way, organized into competitive tribes and fiefdoms and kingdoms and nation-states, and only began to build something resembling a cooperative blueprint, very piecemeal, after brutal world wars—in the form of the League of Nations and United Nations and European Union and even the market fabric of globalization, whatever its flaws still a vision of cross-national participation, imbued with the neoliberal ethos that life on Earth was a positive-sum game. If you had to invent a threat grand enough, and global enough, to plausibly conjure into being a system of true international cooperation, climate change would be it—the threat everywhere, and overwhelming, and total. And yet now, just as the need for that kind of cooperation is paramount, indeed necessary for anything like the world we know to survive, we are only unbuilding those alliances—recoiling into nationalistic corners and retreating from collective responsibility and from each other. That collapse of trust is a cascade, too."
— 16 likes
More quotes…