Goodreads helps you keep track of books you want to read.
Start by marking "The Holy Family" as Want to Read:
The Holy Family
The Holy Family: Critique of Critical Critique is the first joint work of Karl Marx and Frederick Engels. At the end of August 1844 Marx and Engels met in Paris and their meeting was the beginning of their joint creative work in all fields of theoretical and practical revolutionary activity. By this time Marx and Engels had completed the transition from idealism to materia
...more
Published June 1st 2002 by University Press of the Pacific (first published 1844)
Karl Marx, Ph.D. (University of Jena, 1841) was a social scientist who was a key contributor to the development of Communist theory.

Marx was born in Trier, a city then in the Kingdom of Prussia's Province of the Lower Rhine. His father, born Jewish, converted to Protestantism shortly before Karl's birth in response to a prohibition newly introduced into the Rhineland by the Prussian Kingdom on Jew
...more
News & Interviews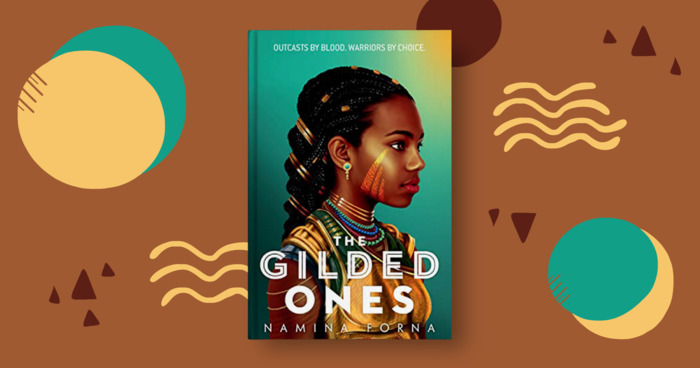 The idea for The Gilded Ones came to author Namina Forna in a dream. The recurring image was one of a young girl in armor walking up a...
"Not in vain does it [the proletariat] go through the stern but steeling school of labour. It is not a question of what this or that proletarian, or even the whole proletariat, at the moment regards as its aim. It is a question of what the proletariat is, and what, in accordance with this being, it will historically be compelled to do."
— 3 likes
"The mystery of this courage of Bauer's is Hegel's Phenomenology. As Hegel here puts self-consciousness in the place of man, the most varied human reality appears only as a definite form, as a determination of self-consciousness. But a mere determination of self-consciousness is a "pure category," a mere "thought" which I can consequently also abolish in "pure" thought and overcome through pure thought. In Hegel's Phenomenology the material, perceptible, objective bases of the various estranged forms of human self-consciousness are left as they are. Thus the whole destructive work results in the most conservative philosophy because it thinks it has overcome the objective world, the sensuously real world, by merely transforming it into a "thing of thought" a mere determination of self-consciousness and can therefore dissolve its opponent, which has become ethereal, in the "ether of pure thought." Phenomenology is therefore quite logical when in the end it replaces human reality by "Absolute Knowledge"—Knowledge, because this is the only mode of existence of self-consciousness, because self-consciousness is considered as the only mode of existence of man; absolute knowledge for the very reason that self-consciousness knows itself alone and is no more disturbed by any objective world. Hegel makes man the man of self-consciousness instead of making self-consciousness the self-consciousness of man, of real man, man living in a real objective world and determined by that world. He stands the world on its head and can therefore dissolve in the head all the limitations which naturally remain in existence for evil sensuousness, for real man. Besides, everything which betrays the limitations of general self-consciousness—all sensuousness, reality, individuality of men and of their world—necessarily rates for him as a limit. The whole of Phenomenology is intended to prove that self-consciousness is the only reality and all reality."
— 2 likes
More quotes…