Goodreads helps you keep track of books you want to read.
Start by marking "Why We're Polarized" as Want to Read:
Why We're Polarized
Discover how American politics became a toxic system, why we participate in it, and what it means for our futurefrom journalist, political commentator, and cofounder of Vox, Ezra Klein.

After Election Day 2016, both supporters and opponents of the soon-to-be president hailed his victory as a historically unprecedented event. Most Americans could agree that no candidate
...more
Published January 28th 2020 by Simon Schuster Audio
News & Interviews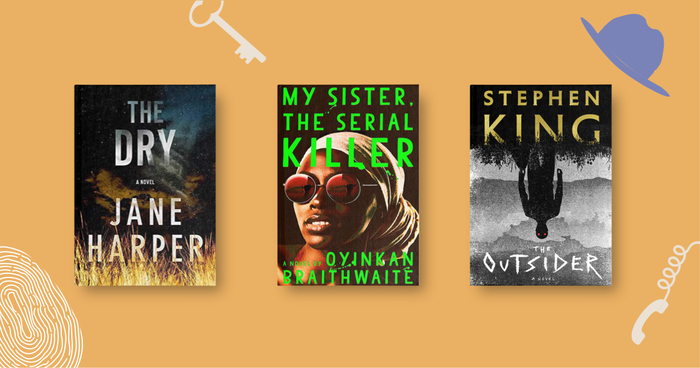 Has it been a while since you've explored the mystery and thriller genre? Well, you're in luck because you are about to discover a lot of great...
"The fact that voters ultimately treated Trump as if he were just another Republican speaks to the enormous weight party polarization now exerts on our politics—a weight so heavy that it can take an election as bizarre as 2016 and jam the result into the same grooves as Romney's contest with Obama or Bush's race against Kerry. We are so locked into our political identities that there is virtually no candidate, no information, no condition, that can force us to change our minds. We will justify almost anything or anyone so long as it helps our side, and the result is a politics devoid of guardrails, standards, persuasion, or accountability."
— 3 likes
"Unfortunately, the term "identity politics" has been weaponized. It is most often used by speakers to describe politics as practiced by members of historically marginalized groups. If you're black and you're worried about police brutality, that's identity politics. If you're a woman and you're worried about the male-female pay gap, that's identity politics. But if you're a rural gun owner decrying universal background checks as tyranny, or a billionaire CEO complaining that high tax rates demonize success, or a Christian insisting on Nativity scenes in public squares — well, that just good, old fashioned politics. With a quick sleight of hand, identity becomes something that only marginalized groups have.

The term "identity politics," in this usage, obscures rather than illuminates; it's used to diminish and discredit the concerns of the weaker groups by making them look self-interested, special pleading in order to clear the agenda for the concerns of stronger groups, which are framed as more rational, proper topics for political debate. But in wielding identity as a blade, we have lost it as a lens, blinding ourselves in a bid for political advantage. WE are left searching in vaid for what we refuse to allow ourselves to see."
— 2 likes
More quotes…