Goodreads helps you keep track of books you want to read.
Start by marking "Dread Brass Shadows (Garrett Files, #5)" as Want to Read:
Dread Brass Shadows
Everyone wants to find it?a treasure so rich it makes even a hard-boiled detective like Garrett nervous. It's the legendary Book of Shadows, made of brass and holding secrets no mortal was ever meant to master?and Garrett must make sure no one ever has the chance to work its spells on an unsuspecting and unprotected world.
Published May 1st 1990 by Roc (first published 1990)
Glen Cook was born in New York City, lived in southern Indiana as a small child, then grew up in Northern California. After high school he served in the U.S. Navy and attended the University of Missouri. He worked for General Motors for 33 years, retiring some years ago. He started writing short stories in 7th grade, had several published in a high school literary magazine. He began writing with m
...more
Other books in the series
Related Articles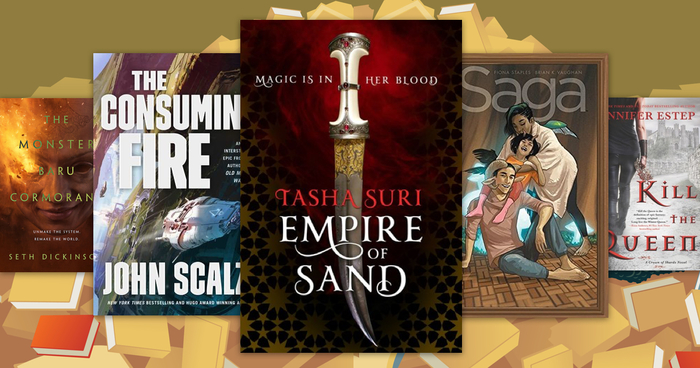 Here there be dragons, superheroes, aliens, and warlords. In the coming months, readers will get to return to Westeros and the All Souls...
"Lucky me, I'd ended up just getting another lesson revealing the basic blackness lying below the human heart. Once again I'd seen that, given incentive and opportunity, most anybody will jump at the chance to turn wicked. And the wicked will turn wickeder still. Priests of a thousand cults proclaim the essential goodliness of Man. They must be fools. All I see is people flinging themselves at the chance to do evil."
— 0 likes
"Equal justice for all. As long as you make it yourself."
— 0 likes
More quotes…