Goodreads helps you keep track of books you want to read.
Start by marking "Dominion: The Making of the Western Mind" as Want to Read:
Dominion: The Making o...
Dominion: The Making of the Western Mind
A historian of antiquity shows how the Christian Revolution forged the Western imagination
Crucifixion, the Romans believed, was the worst fate imaginable. It was this that rendered it so suitable a punishment for slaves. How astonishing it was, then, that people should have come to believe that one particular victim of crucifixion-an obscure provincial by the name of Jesus
...more
Published 2019 by Little, Brown
Tom Holland is an English historian and author. He has written many books, both fiction and non-fiction, on many subjects from vampires to history.

Librarian Note: There is more than one author in the Goodreads database with this name.

Holland was born near Oxford and brought up in the village of Broadchalke near Salisbury, England. He obtained a double first in English and Latin at Queens' College
...more
News & Interviews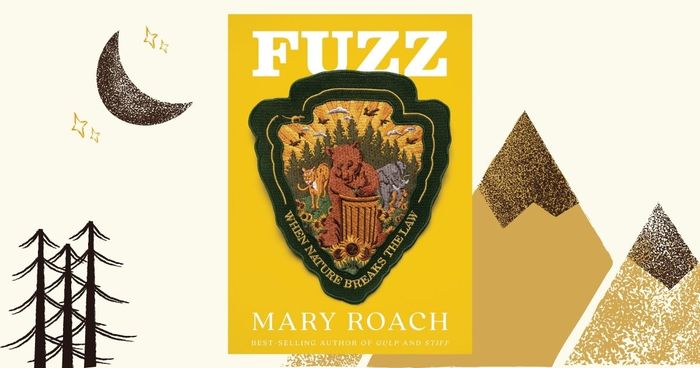 Mary Roach is a science author who specializes in the bizarre and offbeat. With a body of work ranging from deep-dives on the history of...
"A myth, though, is not a lie. At its most profound—as Tolkien, that devout Catholic, always argued—a myth can be true. To be a Christian is to believe that God became man and suffered a death as terrible as any mortal has ever suffered. This is why the cross, that ancient implement of torture, remains what it has always been: the fitting symbol of the Christian revolution. It is the audacity of it—the audacity of finding in a twisted and defeated corpse the glory of the creator of the universe—that serves to explain, more surely than anything else, the sheer strangeness of Christianity, and of the civilization to which it gave birth. Today, the power of this strangeness remains as alive as it has ever been. It is manifest in the great surge of conversions that has swept Africa and Asia over the past century; in the conviction of millions upon millions that the breath of the Spirit, like a living fire, still blows upon the world; and, in Europe and North America, in the assumptions of many more millions who would never think to describe themselves as Christian. All are heirs to the same revolution: a revolution that has, at its molten heart, the image of a god dead on a cross."
— 5 likes
"The concept of natural law had no place in Torah. Yet Paul – as he struggled to define the law that he believed, in the wake of the crucifixion and the resurrection, to be written on the heart of all who acknowledged Christ as Lord – did not hesitate to adapt the teachings of the Greeks. The word he used for it – syneidesis – clearly signalled which philosophers in particular he had in mind. Paul, at the heart of his gospel, was enshrining the Stoic concept of conscience."
— 1 likes
More quotes…