Goodreads helps you keep track of books you want to read.
Start by marking "The Book of Merlyn (The Once and Future King, #5)" as Want to Read:
The Book of Merlyn
This magical account of King Arthur's last night on earth spent weeks on the New York Times best-seller list following its publication in 1977.

Even in addressing the profound issues of war and peace, The Book of Merlyn retains the life and sparkle for which White is known. The tale brings Arthur full circle, an ending, White wrote, that "will turn my completed epic into a
...more
Published June 1st 1977 by University of Texas Press (first published 1977)
Born in Bombay to English parents, Terence Hanbury White was educated at Cambridge and taught for some time at Stowe before deciding to write full-time. White moved to Ireland in 1939 as a conscientious objector to WWII, and lived out his years there. White is best known for his sequence of Arthurian novels, The Once and Future King, first published together in 1958.
Other books in the series
Related Articles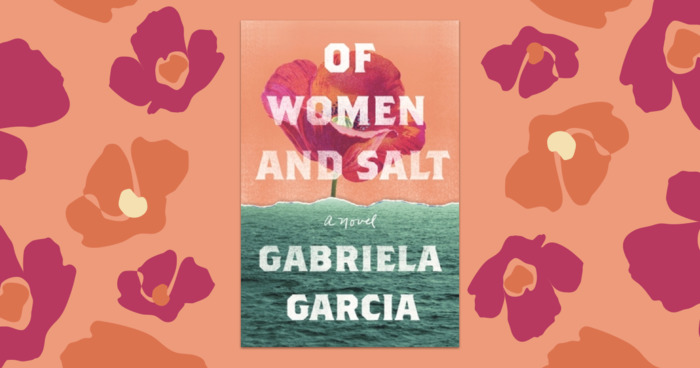 Of Women and Salt, the debut novel by Gabriela Garcia, has the feel of a sweeping family saga that's hard to reconcile with the fact that it's...
"We find that at present the human race is divided into one wise man, nine knaves, and ninety fools out of every hundred. That is, by an optimistic observer. The nine knaves assemble themselves under the banner of the most knavish among them, and become 'politicians'; the wise man stands out, because he knows himself to be hopelessly outnumbered, and devotes himself to poetry, mathematics, or philosophy; while the ninety fools plod off under the banners of the nine villains, according to fancy, into the labyrinths of chicanery, malice and warfare. It is pleasant to have command, observes Sancho Panza, even over a flock of sheep, and that is why the politicians raise their banners. It is, moreover, the same thing for the sheep whatever the banner. If it is democracy, then the nine knaves will become members of parliament; if fascism, they will become party leaders; if communism, commissars. Nothing will be different, except the name. The fools will be still fools, the knaves still leaders, the results still exploitation. As for the wise man, his lot will be much the same under any ideology. Under democracy he will be encouraged to starve to death in a garret, under fascism he will be put in a concentration camp, under communism he will be liquidated."
— 113 likes
"I can imagine nothing more terrifying than an Eternity filled with men who were all the same. The only thing which has made life bearable…has been the diversity of creatures on the surface of the globe."
— 92 likes
More quotes…