Goodreads helps you keep track of books you want to read.
Start by marking "The Center of the Cyclone: Looking into Inner Space" as Want to Read:
The Center of the Cyclone: Looking into Inner Space
In this long-out-of-print counterculture classic, Dr. John C. Lilly takes readers behind the scenes into the inner life of a scientist exploring inner space, or "far-out spaces," as Lilly called them. The book explains how he derived his theory of the operations of the human mind and brain from his personal experiences and experiments in solitude, isolation, and confinemen
...more
Published June 5th 2007 by Ronin Publishing (CA) (first published January 1st 1972)
John Cunningham Lilly was an American physician, neuroscientist, psychoanalyst, psychonaut, philosopher, writer and inventor.

He was a researcher of the nature of consciousness using mainly isolation tanks, dolphin communication, and psychedelic drugs, sometimes in combination.
Related Articles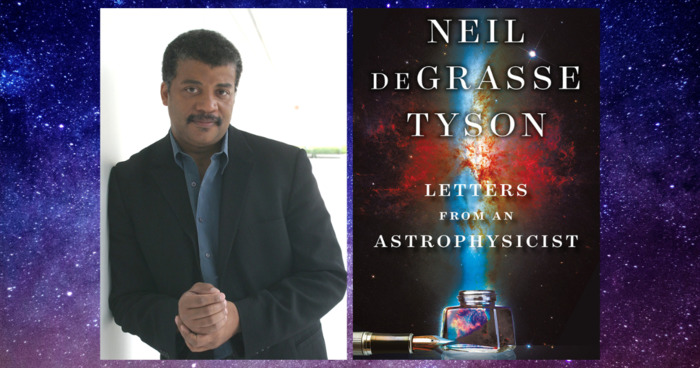 For more than a decade, Neil deGrasse Tyson, the world-renowned astrophysicist and host of the popular radio and Emmy-nominated...
"I am not my opinion of myself, I am not anything I can describe to me. I am only a part of a large system that cannot describe itself fully; therefore, I relax and I am in the point source of consciousness, of delight, of mobility, in the inner spaces. My tasks do not include describing me nor having an opinion about the system in which I live, biological or social or dyadic. I hereby drop that "responsibility".

I am much more than I can conceive or judge me to be. Any negative or positive opinions I have of me are false fronts, headlines, limited and unnecessary programmes written on a thin paper blowing about and floating around in the vastness of inner spaces."
— 13 likes
"I am a thin layer of all those beings on [samadhi level] 3, mingling, connected with one another in a spherical surface around the whole known universe. Our "backs" are to the void. We are creating energy, matter and life at the interface between the void and all known creation. We are facing into the known universe, creating it, filling it. I am one with them; spread in a thin layer around the sphere with a small, slightly greater concentration of me in one small zone. I feel the power of the galaxy pouring through me. I am following the programme, the conversion programme of void to space, to energy, to matter, to life, to consciousness, to us, the creators. From nothing on one side to the created everything on the other. I am the creation process itself, incredibly strong, incredibly powerful.

This time there is no flunking out, no withdrawal, no running away, no unconsciousness, no denial, no negation, no fighting against anything. I am "one of the boys in the engine room pumping creation from the void into the known universe; from the unknown to the known I am pumping".

I am coming down from level +3. There are a billion choices of where to descend back down. I am conscious down each one of the choices simultaneously. Finally I am in my own galaxy with millions of choices left, hundreds of thousands on my own solar system, tens of thousands on my own planet, hundreds in my own country and then suddenly I am down to two, one of which is this body. In this body I look back up, see the choice-tree above me that I came down.

Did I, this Essence, come all the way down to this solar system, this planet, this place, this body, or does it make any difference? May not this body be a vehicle for any Essence that came into it? Are not all Essences universal, equal, anonymous, and equally able? Instructions for this vehicle are in it for each Essence to read and absorb on entry. The new pilot-navigator reads his instructions in storage and takes over, competently operating this vehicle."
— 5 likes
More quotes…