Goodreads helps you keep track of books you want to read.
Start by marking "Dorothy in the Land of Monsters (Oz ReVamped, #1)" as Want to Read:
Dorothy in the Land of Monsters
Shifters, Zombies, and Vampires? Oh my!

My name is Dorothy Gale, and I think I might be dead.

When my dog Toto and I got swept up in a twister, we landed in hell. A very colorful hell. Like a rainbow dripping in blood. Now it looks as though this dreadful underworld plagued with vampires, zombies, and shifters will be the site of my eternal damnation.

They say this terrifyi
...more
Published October 11th 2019
Garten Gevedon lives in New York City with her family. She's a sci-fi, fantasy, paranormal, and magical realism author who loves taking fairy tales and turning them inside out. You can visit her online at www.gartengevedon.com.


...more
News & Interviews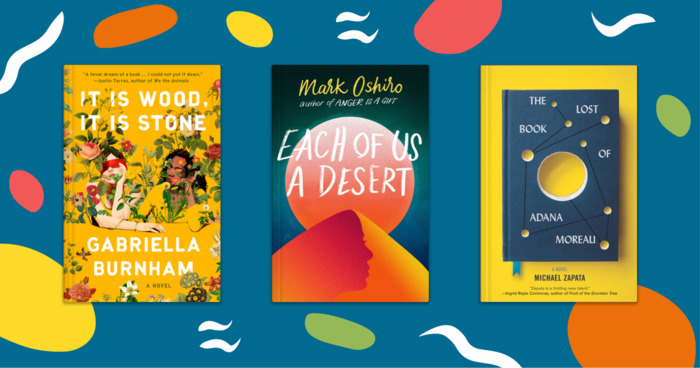 Hispanic Heritage Month is the perfect time to relish the latest works from beloved Hispanic and Latinx authors like Isabel Allende, Natalia...
"Like Oz, life is full of beauty and horror. Whether you're in the magical realm or the so-called civilized one, you can look at the world around you and see both things at almost any time. But what being in Oz taught me is that no matter how horrific a situation may be, no matter how devastating or scary or chaotic, there is still always beauty in the colors of it all, even in the grays. As I look back on the last four years of my life, on everything that led me to the place where my life changed forever for a second time, I might think I wasted too many crucial years perceiving my world through a lens that leeched the color from everything I set my eyes on, but now I can forgive myself for my mistakes and maybe even be grateful for the trials I've faced. After all, a rainbow only comes out when it rains. The most spectacular rainbows are set against a backdrop of a half dark sky where gray clouds hover and rain batters the surface of the earth, but the horizon is clear and bright—a pure, radiant blue surrounding a shining golden sun. When I'm in Oz, that rainbow is who I am—a vivid, radiant spectrum of colors with a clear bright landscape ahead only made more rich-hued and vibrant by the darkness that lies behind it."
— 2 likes
"I hid from fate because I feared her. I didn't allow myself to want anything more than color because I was afraid fate would shatter my hopes with tragedy. If I let myself love too much, fate would rip it away. Misconceptions grayed out my world, dulled it to dust and ash and fog, clouding my pain. Wrong thinking gave me the illusion of a chaotic world that made rational sense when in reality it is our thoughts and actions that make us, and 'meant to be' is a bandage made of make-believe."
— 2 likes
More quotes…