Goodreads helps you keep track of books you want to read.
Start by marking "When the Body Says No: The Cost of Hidden Stress" as Want to Read:
When the Body Says No: The Cost of Hidden Stress
In this accessible and groundbreaking book--filled with the moving stories of real people--medical doctor and bestselling author Gabor Maté shows that emotion and psychological stress play a powerful role in the onset of chronic illness, including breast cancer, prostate cancer, multiple sclerosis and many others, even Alzheimer's disease.

When the Body Says No is an impres
...more
Published February 3rd 2004 by Vintage Canada (first published 2003)
Dr Gabor Maté (CM) is a Hungarian-born Canadian physician who specializes in the study and treatment of addiction and is also widely recognized for his unique perspective on Attention Deficit Disorder and his firmly held belief in the connection between mind and body health.

Born in Budapest, Hungary in 1944, he is a survivor of the Nazi genocide. His maternal grandparents were killed in Auschwitz
...more
Related Articles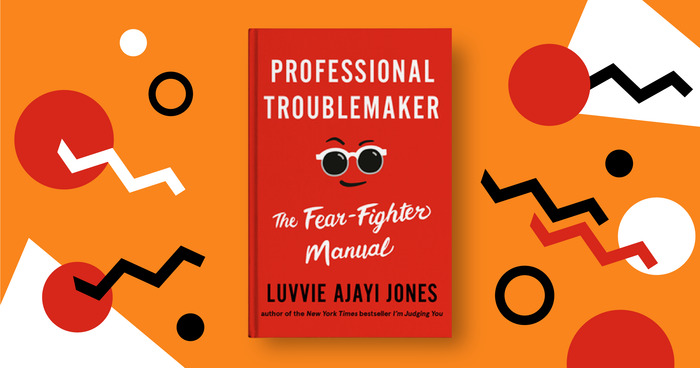 Luvvie Ajayi Jones—author, cultural critic, digital entrepreneur—might be best described as a professional truthteller. Her crazily popular...
"A therapist once said to me, "If you face the choice between feeling guilt and resentment, choose the guilt every time." It is wisdom I have passed on to many others since. If a refusal saddles you with guilt, while consent leaves resentment in its wake, opt for the guilt. Resentment is soul suicide. Negative thinking allows us to gaze unflinchingly on our own behalf at what does not work.

We have seen in study after study that compulsive positive thinkers are more likely to develop disease and less likely to survive. Genuine positive thinking — or, more deeply, positive being — empowers us to know that we have nothing to fear from truth. "Health is not just a matter of thinking happy thoughts," writes the molecular researcher Candace Pert. "Sometimes the biggest impetus to healing can come from jump-starting the immune system with a burst of long-suppressed anger." Anger, or the healthy experience of it, is one of the seven A's of healing. Each of the seven A's addresses one of the embedded visceral beliefs that predispose to illness and undermine healing."
— 32 likes
"Emotional competence requires the capacity to feel our emotions, so that we are aware when we are experiencing stress; the ability to express our emotions effectively and thereby to assert our needs and to maintain the integrity of our emotional boundaries; the facility to distinguish between psychological reactions that are pertinent to the present situation and those that represent residue from the past.

What we want and demand from the world needs to conform to our present needs, not to unconscious, unsatisfied needs from childhood. If distinctions between past and present blur, we will perceive loss or the threat of loss where none exists; and the awareness of those genuine needs that do require satisfaction, rather than their repression for the sake of gaining the acceptance or approval of others. Stress occurs in the absence of these criteria, and it leads to the disruption of homeostasis. Chronic disruption results in ill health.

In each of the individual histories of illness in this book, one or more aspect of emotional competence was significantly compromised, usually in ways entirely unknown to the person involved. Emotional competence is what we need to develop if we are to protect ourselves from the hidden stresses that create a risk to health, and it is what we need to regain if we are to heal. We need to foster emotional competence in our children, as the best preventive medicine."
— 30 likes
More quotes…