Goodreads helps you keep track of books you want to read.
Start by marking "On the Rez" as Want to Read:
On the Rez
On the Rez is a sharp, unflinching account of the modern-day American Indian experience, especially that of the Oglala Sioux, who now live on the Pine Ridge Indian Reservation in the plains and badlands of the American West. Crazy Horse, perhaps the greatest Indian war leader of the 1800s, and Black Elk, the holy man whose teachings achieved worldwide renown, were Oglala;
...more
Published May 4th 2001 by Picador USA (first published 2000)
Ian Frazier (b.1951) is an American writer and humorist. He is the author of Travels in Siberia, Great Plains, On the Rez, Lamentations of the Father and Coyote V. Acme, among other works, all published by Farrar, Straus and Giroux. He graduated from Harvard University. A frequent contributor to The New Yorker, he lives in Montclair, New Jersey.

http://us.macmillan.com/author/ianfra...
...more
Related Articles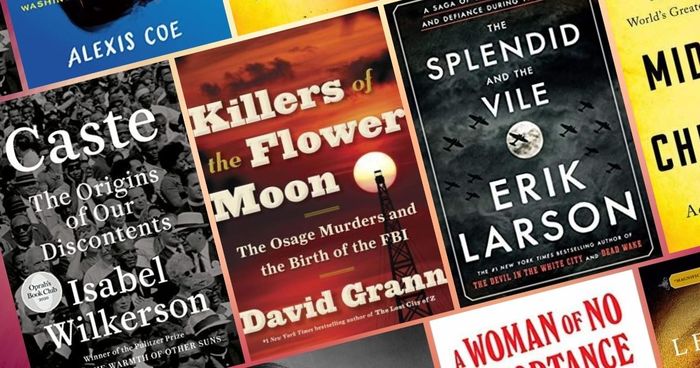 There is nothing like reading a history or biography book and being so completely transported to another time and place that you find...
"America is a leap of the imagination. From its beginning, people had only a persistent idea of what a good country should be. The idea involved freedom, equality, justice, and the pursuit of happiness; nowadays most of us probably could not describe it a lot more clearly than that. The truth is, it always has been a bit of a guess. No one has ever known for sure whether a country based on such an idea is really possible, but again and again, we have leaped toward the idea and hoped. What SuAnne Big Crow demonstrated in the Lead high school gym is that making the leap is the whole point. The idea does not truly live unless it is expressed by an act; the country does not live unless we make the leap from our tribe or focus group or gated community or demographic, and land on the shaky platform of that idea of a good country which all kinds of different people share.

This leap is made in public, and it's made for free. It's not a product or a service that anyone will pay you for. You do it for reasons unexplainable by economics--for ambition, out of conviction, for the heck of it, in playfulness, for love. It's done in public spaces, face-to-face, where anyone is free to go. It's not done on television, on the Internet, or over the telephone; our electronic systems can only tell us if the leap made elsewhere has succeeded or failed. The places you'll see it are high school gyms, city sidewalks, the subway, bus stations, public parks, parking lots, and wherever people gather during natural disasters. In those places and others like them, the leaps that continue to invent and knit the country continue to be made. When the leap fails, it looks like the L.A. riots, or Sherman's March through Georgia. When it succeeds, it looks like the New York City Bicentennial Celebration in July 1976 or the Civil Rights March on Washington in 1963. On that scale, whether it succeeds or fails, it's always something to see. The leap requires physical presence and physical risk. But the payoff--in terms of dreams realized, of understanding, of people getting along--can be so glorious as to make the risk seem minuscule."
— 12 likes
"Would Crazy Horse have spent this much to remodel a kitchen?"
— 6 likes
More quotes…