Goodreads helps you keep track of books you want to read.
Start by marking "The Theban Plays" as Want to Read:
The Theban Plays
'O Light! May I never look on you again,
Revealed as I am, sinful in my begetting,
Sinful in marriage, sinful in shedding of blood!'

The legends surrounding the royal house of Thebes inspired Sophocles (496–406 BC) to create a powerful trilogy of mankind's struggle against fate. King Oedipus tells of a man who brings pestilence to Thebes for crimes he does not realise he ha
...more
Published April 26th 1973 by Penguin Classics (first published -450)
Sophocles (born c. 496 bc, Colonus, near Athens [Greece]—died 406, Athens), (Greek: Σοφοκλής; German editions: Sophokles, Russian: Софокл, French editions: Sophocle) was an ancient Greek tragedy playwright. Not many things are known about his life other than that he was wealthy, well educated and wrote about one hundred and twenty three plays (of which few are extant). One of his best known plays
...more
Other books in the series
Related Articles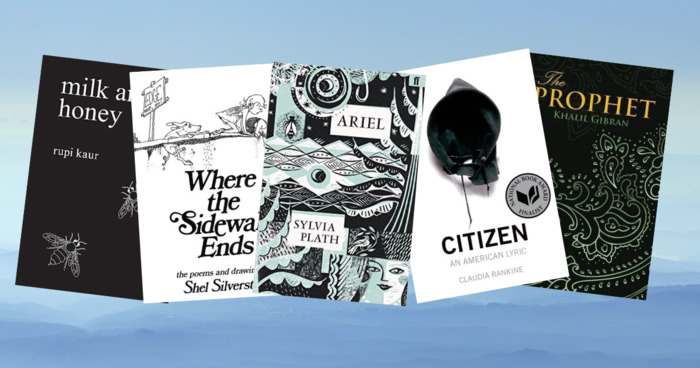 Every month is a good month to appreciate poetry, but in April it's an official thing. Founded in 1996 by the Academy of American Poets, Natio...
"If through no fault of his own the hero is crushed by a bulldozer in Act II, we are not impressed. Even though life is often like this—the absconding cashier on his way to Nicaragua is killed in a collision at the airport, the prominent statesman dies of a stroke in the midst of the negotiations he has spent years to bring about, the young lovers are drowned in a boating accident the day before their marriage—such events, the warp and woof of everyday life, seem irrelevant, meaningless. They are crude, undigested, unpurged bits of reality—to draw a metaphor from the late J. Edgar Hoover, they are "raw files." But it is the function of great art to purge and give meaning to human suffering, and so we expect that if the hero is indeed crushed by a bulldozer in Act II there will be some reason for it, and not just some reason but a good one, one which makes sense in terms of the hero's personality and action. In fact, we expect to be shown that he is in some way responsible for what happens to him."
— 66 likes
More quotes…