Goodreads helps you keep track of books you want to read.
Start by marking "Growth: From Microorganisms to Megacities" as Want to Read:
Growth: From Microorganisms to Megacities
A systematic investigation of growth in nature and society, from tiny organisms to the trajectories of empires and civilizations.

Growth has been both an unspoken and an explicit aim of our individual and collective striving. It governs the lives of microorganisms and galaxies; it shapes the capabilities of our extraordinarily large brains and the fortunes of our economies.
...more
Published September 24th 2019 by The MIT Press
Vaclav Smil is Distinguished Professor Emeritus at the University of Manitoba. He is the author of forty books, including Energy and Civilization, published by the MIT Press. In 2010 he was named by Foreign Policy as one of the Top 100 Global Thinkers.
Articles featuring this book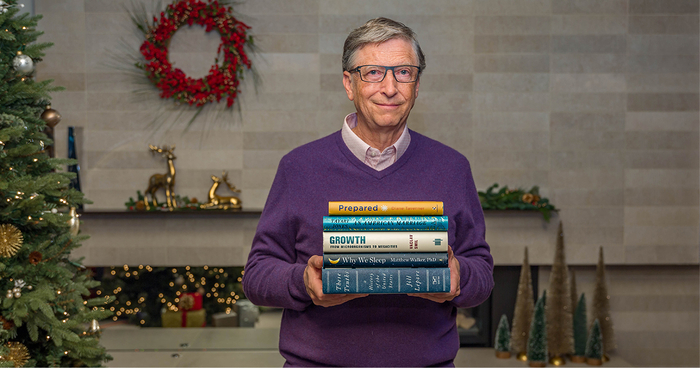 Tech pioneer, cofounder of Microsoft, cochair of the Bill & Melinda Gates Foundation, and author Bill Gates is an avid reader who has...
"A sobering denouement had to come...exponential growth is a potent delusion-maker, and in 1999, 10 years after the Nikkei's peak, I was thinking about the Japanese experience as we were waiting to claim our rental car at San Francisco airport. Silicon Valley was years into its first dotcom bubble, and even with advance reservations people had to wait for the just-returned cars to get serviced and released again into the halting traffic on the clogged Bayshore freeway. Mindful of the Japanese experience, I was thinking that every year after 1995 might be the last spell of what Alan Greenspan famously called irrational exuberance, but it was not in 1996 or 1997 or 1998. And even more so than a decade earlier, there were many economists ready to assure American investors that this spell of exponential growth was really different, that the old rules do not apply in the New Economy where endless rapid growth will readily continue."
— 0 likes
"This might be perhaps the simplest single-paragraphy summation of civilizational advances, a concise summary of growth that matters most. Our ability to provide a reliable, adequate food supply thanks to yields an order of magnitude higher than in early agricultures has been made possible by large energy subsidies and it has been accompanied by excessive waste. A near-tripling of average life expectancies has been achieved primarily by drastic reductions of infant mortality and by effective control of bacterial infections. Our fastest mass-travel speeds are now 50-150 times higher than walking. Per capita economic product in affluent countries is roughly 100 times larger than in antiquity, and useful energy deployed per capita is up to 200-250 times higher. Gains in destructive power have seen multiples of many (5-11) orders of magnitude. And, for an average human, there has been essentially an infinitely large multiple in access to stored information, while the store of information civilization-wide will soon be a trillion times larger than it was two millenia ago.

And this is the most worrisome obverse of these advances: they have been accompanied by a multitude of assaults on the biosphere. Foremost among them has been the scale of the human claim on plants, including a significant reduction of the peak posts-glacial area of natural forests (on the order of 20%), mostly due to deforestation in temperate and tropical regions; a concurrent expansion of cropland to cover about 11% of continental surfaces; and an annual harvest of close to 20% of the biosphere's primary productivity (Smil 2013a). Other major global concerns are the intensification of natural soil erosion rates, the reduction of untouched wilderness areas to shrinking isolated fragments, and a rapid loss of biodiversity in general and within the most species-rich biomes in particular. And then there is the leading global concern: since 1850 we have emitted close to 300 Gt of fossil carbon to the atmosphere (Boden and Andres 2017). This has increased tropospheric CO2 concentrations from 280 ppm to 405 ppm by the end of 2017 and set the biosphere on a course of anthropogenic global warming (NOAA 2017).

These realities clearly demonstrate that our preferences have not been to channel our growing capabilities either into protecting the biosphere or into assuring decent prospects for all newborns and reducing life's inequalities to tolerable differences. Judging by the extraordinary results that are significantly out of line with the long-term enhancements of our productive and protective abilities, we have preferred to concentrate disproportionately on multiplying the destructive capacities of our weapons and, even more so, on enlarging our abilities for the mass-scale acquisition and storage of information and for instant telecommunication, and have done so to an extent that has become not merely questionable but clearly counterproductive in many ways."
— 0 likes
More quotes…