Goodreads helps you keep track of books you want to read.
Start by marking "Living to Tell the Tale" as Want to Read:
Living to Tell the Tale
He is perhaps the most acclaimed, revered and widely read writer of our time, and in this first volume of a planned trilogy, Gabriel Garcia Marquez begins to tell the story of his life. Living to Tell the Tale spans Marquez's life from his birth in 1927 through the beginning of his career as a writer to the moment in the 1950s when he proposed to the woman who would become
...more
Published January 27th 2005 (first published 2002)
Gabriel José de la Concordia Garcí­a Márquez was a Colombian novelist, short-story writer, screenwriter and journalist. Garcí­a Márquez, familiarly known as "Gabo" in his native country, was considered one of the most significant authors of the 20th century. In 1982, he was awarded the Nobel Prize in Literature.

He studied at the University of Bogotá and later worked as a reporter for the Colombian
...more
Related Articles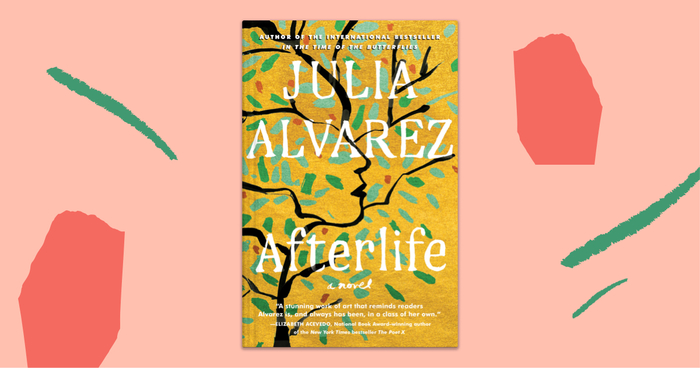 In a year that seems to present new challenges for us at every turn, Julia Alvarez's latest novel, Afterlife, has arrived at the perfect time.
"من عرفوني وأنا في الرّابعة من عمري، يقولون إنني كنت شاحباً ومستغرقاً في التأمل، وإنني لم أكن أتكلم إلا لأروي هذيانات. ولكن حكاياتي، في معظمها، كانت أحداثاً بسيطة من الحياة اليومية، أجعلها أنا أكثر جاذبية بتفاصيل متخيلة، لكي يصغي إليّ الكبار. وكانت أفضل مصادر إلهامي هي الأحاديث التي يتبادلها الكبار أمامي لأنهم يظنون أنني لا أفهمها. أو التي يشفّرونها عمداً، كيلا أفهمها. لكن الأمر كان خلاف ذلك؛ فقد كنت امتصها مثل إسفنجة، وأفككها إلى أجزاء، وأقلبها لكي أخفي الأصل؛ وعندما أرويها للأشخاص أنفسهم الذين رووها تتملكهم الحيرة للتوافق الغريب بين ما أقوله، وما يفكرون فيه."
— 69 likes
"I discovered the miracle that all things that sound are music, including the dishes and silverware in the dishwasher, as long as they fulfill the illusion of showing us where life is heading."
— 18 likes
More quotes…