Goodreads helps you keep track of books you want to read.
Start by marking "This America: The Case for the Nation" as Want to Read:
This America: The Case for the Nation
At a time of much despair over the future of liberal democracy, Jill Lepore makes a stirring case for the nation in This America, a follow-up to her much-celebrated history of the United States, These Truths.



With dangerous forms of nationalism on the rise, Lepore, a Harvard historian and New Yorker staff writer, repudiates nationalism here by explaining its long history—an
...more
Published May 28th 2019 by Liveright (first published May 2019)
Jill Lepore is the David Woods Kemper '41 Professor of American History, Harvard College Professor, and chair of Harvard's History and Literature Program. She is also a staff writer at The New Yorker.

Winner of the Anisfield-Wolf Award for the best non-fiction book on race, and a finalist for the Pulitzer Prize; The Name of War (Knopf, 1998), winner of the Bancroft Prize, the Ralph Waldo Emerson P
...more
Related Articles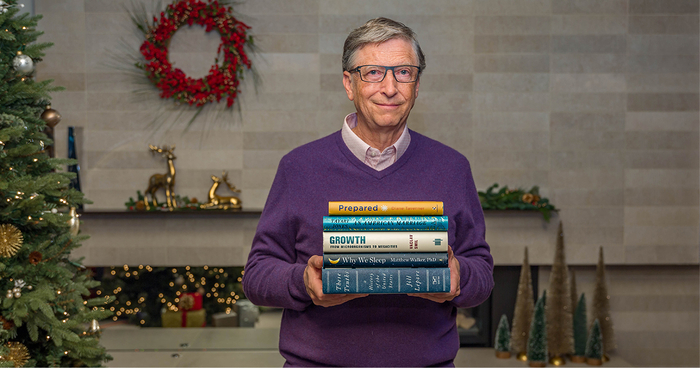 Tech pioneer, cofounder of Microsoft, cochair of the Bill & Melinda Gates Foundation, and author Bill Gates is an avid reader who has...
"There have always been those who argued that the end justifies the means, that the means aren't really important," [King] said. "But we will never have peace in the world until men everywhere recognize the ends are not cut off from the means, because the means represent the ideal in the making, and the end in the process, and ultimately you can't reach good ends through evil means, because the means represent the seed and the end represents the tree."
— 3 likes
"A nation founded on the idea that all men are created equal and endowed with inalienable rights and offering asylum to anyone suffering from persecution is a beacon to the world. This is America at its best: a nation that welcomes dissent, protects free speech, nurtures invention, and makes possible almost unbelievable growth and prosperity."
— 2 likes
More quotes…