Goodreads helps you keep track of books you want to read.
Start by marking "Unforgettable Omega (Billionaire Alphas #4)" as Want to Read:
Unforgettable Omega
𝗙𝗶𝗿𝘀𝘁, 𝗵𝗲 𝗺𝗲𝘁 𝘁𝗵𝗲 𝗺𝗮𝗻 𝗼𝗳 𝗵𝗶𝘀 𝗱𝗿𝗲𝗮𝗺𝘀.
𝗧𝗵𝗲𝗻, 𝘁𝗵𝗲𝘆 𝘀𝗽𝗲𝗻𝘁 𝗮𝗻 𝗮𝗺𝗮𝘇𝗶𝗻𝗴 𝗻𝗶𝗴𝗵𝘁 𝘁𝗼𝗴𝗲𝘁𝗵𝗲𝗿.
𝗙𝗶𝗻𝗮𝗹𝗹𝘆 𝗰𝗼𝗺𝗲𝘀 𝗳𝗼𝗿𝗲𝘃𝗲𝗿 𝗮𝗻𝗱 𝗮 𝗯𝗮𝗯𝘆 𝗰𝗮𝗿𝗿𝗶𝗮𝗴𝗲, 𝗿𝗶𝗴𝗵𝘁?
𝗧𝗵𝗮𝘁 𝘄𝗮𝘀 𝗵𝗼𝘄 𝘁𝗵𝗲 𝘀𝘁𝗼𝗿𝘆 𝘀𝗵𝗼𝘂𝗹𝗱 𝗵𝗮𝘃𝗲 𝗴𝗼𝗻𝗲.

​But, then again, nothing good ever comes easy, especially when you wake up and he's vanished without a trace.

​A chance meeting puts Shay face to face with the alpha he never thought he'd see again.

Secrets
...more
Kindle Edition
,
250 pages
Published May 11th 2019
Also publishes as Rheland Richmond.

For as long as she can remember Skye had her nose stuck in a book, getting lost in the world of someone else's creation (She still does). Her love for writing came from her love for reading. She could never have one without the other.

Writing was always a hobby and a cathartic experience for her. There are many stories lost to the never to be completed or publishe
...more
Other books in the series
Related Articles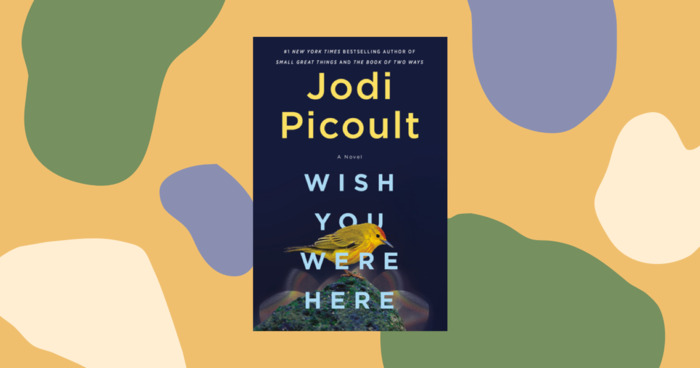 Jodi Picoult never intended to write a book about the pandemic.   Rewind to November 2020, and the prolific writer wasn't even planning a new...