Goodreads helps you keep track of books you want to read.
Start by marking "Fluffy (Do-Over, #1)" as Want to Read:
Fluffy
It all started with the wrong Help Wanted ad. Of course it did.

I'm a professional fluffer. It's NOT what you think. I stage homes for a living. Real estate agents love me, and my work stands on its own merits.

Sigh. Get your mind out of the gutter. Go ahead. Laugh. I'll wait.

See? That's the problem. My career has used the term "fluffer" for decades. I didn't even know there
...more
Published April 30th 2019 by Prosaic Press, Inc.
Sign up for my newsletter at: https://jkentauthor.com/newsletter/

New York Times and USA Today bestselling author Julia Kent writes romantic comedy with an edge. Since 2013, she has sold more than 2 million books, with 5 New York Times bestsellers and more than 21 appearances on the USA Today bestseller list. Her books have been translated into French, German, and Italian, with more titles releasin
...more
Other books in the series
News & Interviews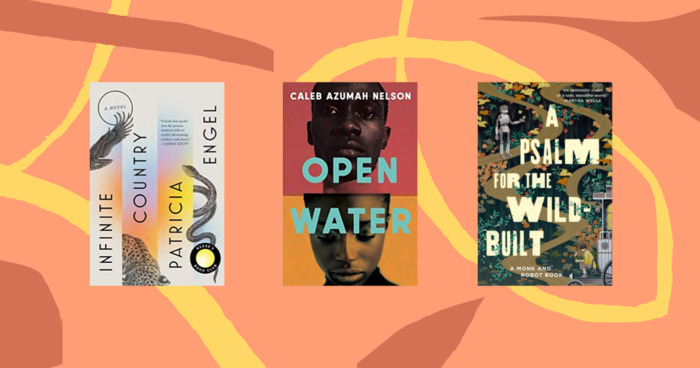 The weather's getting cooler—here in the northern hemisphere, anyway—and that means time is running out for participants in this year's...
"Our two taco specials get shoved up on the serving counter, crispy, cheesy goodness in brown plastic baskets lined with parchment paper, sour cream and guacamole exactly where they should be.

On the side.

There is a perfect ratio of sour cream, guac, and salsa on a shredded chicken tostada. No one can make it happen for you. Many restaurants have tried. All have failed. Only the mouth knows its own pleasure, and calibration like Taco Heaven cannot be mass produced.

It simply cannot.

Taco Heaven is a sensory explosion of flavor that defies logic. First, you have to eye the amount of spiced meat, shredded lettuce, chopped tomatoes, and tomatillos. You must consider the size and crispiness of the shells. Some people–I call them blasphemers–like soft tacos. I am sitting across from Exhibit A.

We won't talk about soft tacos. They don't make it to Taco Heaven. People who eat soft tacos live in Taco Purgatory, never fully understanding their moral failings, repeating the same mistakes again and again for all eternity.

Like Perky and dating.

Once you inventory your meat, lettuce, tomato, and shell quality, the real construction begins. Making your way to Taco Heaven is like a mechanical engineer building a bridge in your mouth. Measurements must be exact. Payloads are all about formulas and precision. One miscalculation and it all fails.

Taco Death is worse than Taco Purgatory, because the only reason for Taco Death is miscalculation.

And that's all on you.

"Oh, God," Fiona groans through a mouthful of abomination. "You're doing it, aren't you?"

"Doing what?" I ask primly, knowing damn well what she's talking about.

"You treat eating tacos like you're the star of some Mythbusters show."

"Do not."

"Do too."

"Even if I do–and I am notconceding the point–it would be a worthwhile venture."

"You are as weird about your tacos as Perky is about her coffee."

"Take it back! I am not that weird."

"You are."

"Am not."

"This is why Perky and I swore we would never come here with you again."

Fiona grabs my guacamole and smears the rounded scoop all over the outside of her soft taco.

I shriek.

"How can you do that?" I gasp, the murder of the perfect ratio a painful, almost palpable blow. The mashed avocado has a death rattle that rings in my ears.

Smug, tight lips give me a grimace. "See? A normal person would shout, 'Hey! That's mine!' but you're more offended that I've desecrated my inferior taco wrapping with the wrong amount of guac."

"Because it's wrong."

"You should have gone to MIT, Mal. You need a job that involves nothing but pure math for the sake of calculating stupid shit no one else cares about."

"So glad to know that a preschool teacher holds such high regard for math," I snark back. And MIT didn't give me the kind of merit aid package I got from Brown, I don't add.

"Was that supposed to sting?"

She takes the rest of my guacamole, grabs a spoon, and starts eating it straight out of the little white paper scoop container thing.

"How can you do that? It's like people who dip their french fries in mayonnaise." I shudder, standing to get in line to buy more guac.

"I dip my french fries in mayo!"

"More evidence of your madness, Fi. Get help now. It may not be too late." I stick my finger in her face. "And by the way, you and Perky talk about my taco habits behind my back? Some friends!" I hmph and turn toward the counter."
— 2 likes
"Troglodyte? Five points to the guy for using an SAT word correctly."
— 1 likes
More quotes…