Goodreads helps you keep track of books you want to read.
Start by marking "Lovers (Voyeur, #2)" as Want to Read:
Lovers
An alternative cover edition for this ASIN can be found here.

I loved him first.

Jake was my best friend in college-my very straight best friend, until one night he was more. He may have ran after what happened between us, but I never forgot him.

When fate puts us in the same place, five years later, he has a fiance by his side. Carina is beautiful, driven, and draws my a
...more
Kindle Edition
,
341 pages
Published November 24th 2018 by Amazon Digital Services (first published October 22nd 2018)
Fiona Cole is a military wife and a stay at home mom with a degree in Biology and Chemistry. As much as she loved science she decided to postpone her career to stay at home with her two little girls and immersed herself in the world of books until finally deciding to write her own.
Other books in the series
News & Interviews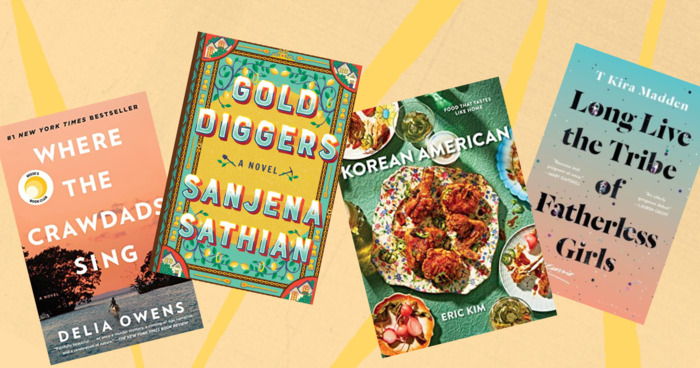 The American South has produced some Hall of Fame literary superstars: William Faulkner, Zora Neale Hurston, Harper Lee, Wendell Berry. And...
"Jackson. Wait." He didn't turn to face me when I finally reached him. Staring at his back, I scrambled for something to say. Why hadn't I thought this through? In the end, watching him not even turn to face me, anger won out. "What the fuck, Jackson?" "Go back to your fiancée." With a growl, I gripped his shoulder, forcing him to turn and then shoving him back into the wall. His eyes looked like they were holding back their own storm, daring me to push one more time. I was about to push a whole lot harder if it meant getting something out of him. "Talk to me." I wanted it to be a command, but it came out as more of a plea. He took a deep breath, closing his eyes. When he opened them, I almost stepped back from how angry they were. "What do you want me to say? You're not gay," he sneered, beginning to back me up with each word. "You would never. Which I found pretty damn shocking since you loved being deep inside me, spilling your cum. Fucking me—a man—like a desperate fucking freight train." He threw my words I'd stupidly sputtered to his brother back in my face. "I'm sorry," I whispered. "Fuck you," Jackson growled before bumping my shoulder to walk past me. Digging my hands in my hair, frustration rose inside me, pulling me under, drowning me. I was losing control and I couldn't breathe because of it. "I'M SORRY, OKAY?" I shouted. "I fucked up. I panicked. This is all
new to me—liking a guy. Fooling around with you when I'm engaged. I can't just talk about it. I fucking panicked and I'm sorry. So fucking sorry." He let my apology linger, and I held my breath waiting. "Okay." Okay? Okay? Was he fucking kidding me? I spilled my guts and it was okay? "No. It's not fucking okay. This isn't okay." A fiery burn built behind my eyes, stinging my nose, but I wasn't going to stop because he finally turned back to me. "I miss you. You won't touch me, or kiss me, or sit with me, or hold me. Nothing. And I fucking miss you." I choked on the last few words praying he wouldn't turn away. It was the most honest I'd been with him—with myself—about my feelings for him. My heart thundered, and hands trembled from how nervous I was. Nervous that the words felt so right coming from my lips. Nervous about what it really meant, that I left Carina behind, so I could chase Jackson down and plead with him to not leave me. "Can we please go back? Can you please forgive me?" It wasn't just about sex and exploring. Right there in the stairwell, getting lost in him, begging him to stay and care, it hit me. I was falling in love with him. With a man. I was falling in love with Jackson. While my fiancée sat upstairs, I realized I was falling in love with my best friend."
— 2 likes
More quotes…