Goodreads helps you keep track of books you want to read.
Start by marking "The Bible: A Biography" as Want to Read:
The Bible: A Biography
As the single work at the heart of Christianity, the world's largest organized religion, the Bible is the spiritual guide for one out of every three people in the world. It is also the world's most widely distributed book and its best-selling, with an estimated six billion copies sold in the last two hundred years. But the Bible is a complex work with a complicated and obs
...more
Published November 1st 2008 by Grove Press (first published January 1st 2007)
Karen Armstrong, a comparative religion specialist is the author of numerous books on religion, including The Case for God, A History of God, The Battle for God, Holy War, Islam, Buddha, and Fields of Blood, as well as a memoir, The Spiral Staircase.

Her work has been translated into 45 languages. In 2008 she was awarded the TED Prize and began working with TED on the Charter for Compassion,
...more
Related Articles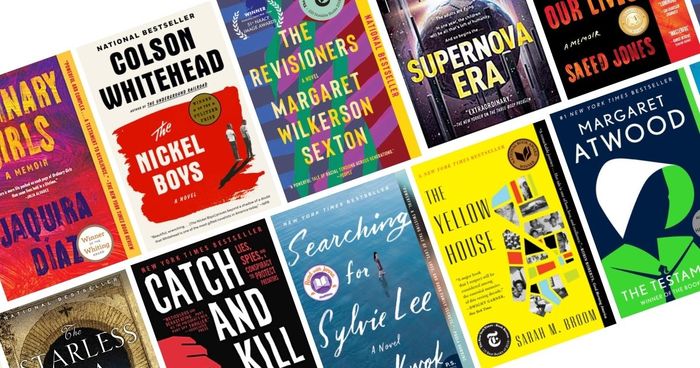 There's something great about a paperback book: They're perfect book club choices, you can throw them in your bag and go, and they've been out in...
"Jesus himself remains an enigma. There have been interesting attempts to uncover the figure of the 'historical' Jesus, a project that has become something of a scholarly industry. But the fact remains that the only Jesus we really know is the Jesus described in the New Testament, which was not interested in scientifically objective history. There are no other contemporary accounts of his mission and death. We cannot even be certain why he was crucified. The gospel accounts indicate that he was thought to be the king of the Jews. He was said to have predicted the imminent arrival of the kingdom of heaven, but also made it clear that it was not of this world. In the literature of the Late Second Temple period, there had been hints that a few people were expecting a righteous king of the House of David to establish an eternal kingdom, and this idea seems to have become more popular during the tense years leading up to the war. Josephus, Tacitus and Suetonius all note the importance of revolutionary religiosity, both before and after the rebellion.2 There was now keen expectation in some circles of a meshiah (in Greek, christos), an 'anointed' king of the House of David, who would redeem Israel. We do not know whether Jesus claimed to be this messiah – the gospels are ambiguous on this point.3 Other people rather than Jesus himself may have made this claim on his behalf.4 But after his death some of his followers had seen him in visions that convinced them that he had been raised from the tomb – an event that heralded the general resurrection of all the righteous when God would inaugurate his rule on earth.5 Jesus and his disciples came from Galilee in northern Palestine. After his death they moved to Jerusalem, probably to be on hand when the kingdom arrived, since all the prophecies declared that the temple would be the pivot of the new world order.6 The leaders of their movement were known as 'the Twelve': in the kingdom, they would rule the twelve tribes of the reconstituted Israel.7 The members of the Jesus movement worshipped together every day in the temple,8 but they also met for communal meals, in which they affirmed their faith in the kingdom's imminent arrival.9 They continued to live as devout, orthodox Jews. Like the Essenes, they had no private property, shared their goods equally, and dedicated their lives to the last days.10 It seems that Jesus had recommended voluntary poverty and special care for the poor; that loyalty to the group was to be valued more than family ties; and that evil should be met with non-violence and love.11 Christians should pay their taxes, respect the Roman authorities, and must not even contemplate armed struggle.12 Jesus's followers continued to revere the Torah,13 keep the Sabbath,14 and the observance of the dietary laws was a matter of extreme importance to them.15 Like the great Pharisee Hillel, Jesus's older contemporary, they taught a version of the Golden Rule, which they believed to be the bedrock of the Jewish faith: 'So always treat others as you would like them to treat you; that is the message of the Law and the Prophets."
— 1 likes
"De vroege christenen geloofden dat het hun voornaamste plicht was om elkaar lief te hebben, maar ze stelden zich niet open voor vreemdelingen. Deze gemeenschap voelde zich aangevallen en klitte samen tegen 'de wereld'. Sommige van hun leden hadden hun leer onverdraaglijk gevonden en 'gingen niet verder met Jezus mee'. De gelovingen zagen deze afvalligen als 'antichristenen', vervuld van een dodelijke haat jegens de messias. De leden van deze christelijke sekte waren ervan overtuigd dat alleen zij het bij het rechte eind hadden en dat de hele wereld tegen hen was.[...]Omdat Jezus Gods laatste openbaring aan de wereld was, hield dit gebrek aan acceptatie een oordeel in: degenen die hem afwezen, waren de kinderen van de duivel en zouden in de duisternis blijven."
— 0 likes
More quotes…