Goodreads helps you keep track of books you want to read.
Start by marking "Caging Skies" as Want to Read:
Caging Skies
An avid member of the Hitler Youth in 1940s Vienna, Johannes Betzler discovers his parents are hiding a Jewish girl named Elsa behind a false wall in their home. His initial horror turns to interest—then love and obsession. After his parents disappear, Johannes is the only one aware of Elsa's existence in the house and he alone is responsible for her fate. Drawing strength
...more
Published August 6th 2019 by Harry N. Abrams (first published November 1st 2004)
Christine Leunens is a New Zealand-Belgian novelist. She is the author of Primordial Soup, Caging Skies and A Can of Sunshine, which have been translated in over fifteen languages. Caging Skies has been adapted for film by director Taika Waititi, under the name Jojo Rabbit.
Related Articles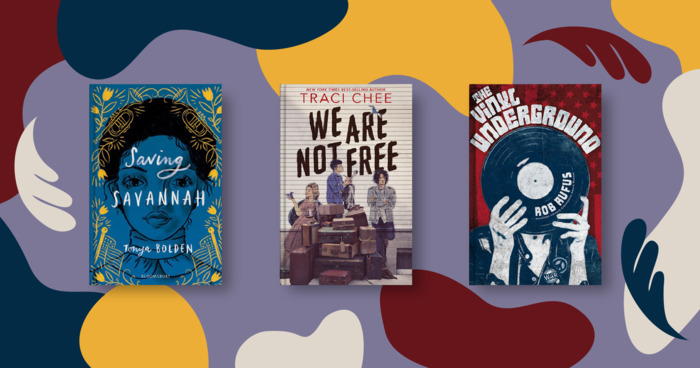 Kids these days! Protesting injustice, sassing their elders, and sometimes saving the world. So...pretty much like kids during any other...
"The great danger of lying is not that lies are untruths, and thus unreal, but that they become real in other people's minds."
— 2 likes
"The great danger of lying is not that lies are untruths, and thus unreal, but that they become real in other people's minds. They escape the liar's grip like seeds let loose in the wind, sprouting a life of their own in the least expected places, until one day the liar finds himself contemplating a lonely but nonetheless healthy tree, grown off the side of a barren cliff. It has the capacity to sadden him as much as it does to amaze. How could that tree have got there? How does it manage to live? It is extraordinarily beautiful in its loneliness, built on a barren untruth, yet green and very much alive.
Many years have passed since I sowed the lies, and thus lives, of which I am speaking. Yet more than ever, I shall have to sort the branches out carefully, determine which ones stemmed from truth, which from falsehood. Will it be possible to saw off the misleading branches without mutilating the tree beyond hope? Perhaps I should rather uproot the tree, replant it in flat, fertile soil. But the risk is great. My tree has adapted in a hundred and one ways to its untruth, learned to bend with the wind, live with little water. It leans so far it is horizontal, a green enigma halfway up and perpendicular to a tall, lifeless cliff. Yet it is not lying on the ground, its leaves rotting in dew as it would if I replanted it. Curved trunks cannot stand up, any more than I can straighten my posture to return to my twenty-year-old self. A milder environment, after so long a harsh one, would surely prove fatal.
I have found the solution. If I simply tell the truth, the cliff will erode chip by chip, stone by stone. And the destiny of my tree? I hold my fist to the sky and let loose my prayers. Wherever they go, I hope my tree will land there."
— 0 likes
More quotes…