Goodreads helps you keep track of books you want to read.
Start by marking "Hotshot Doc" as Want to Read:
Hotshot Doc
Dr. Russell has a bad reputation around our hospital. The scrub techs say he's cold-blooded, the nurses say he's too cocky for his own good, and the residents say he's the best surgeon in the world—really, just a swell guy!—on the off chance he's within earshot.

I try to avoid him and his temper at all costs. It's just as easy to admire his sexy, grip-it-while-he's ravishin
...more
Published December 6th 2018
Related Articles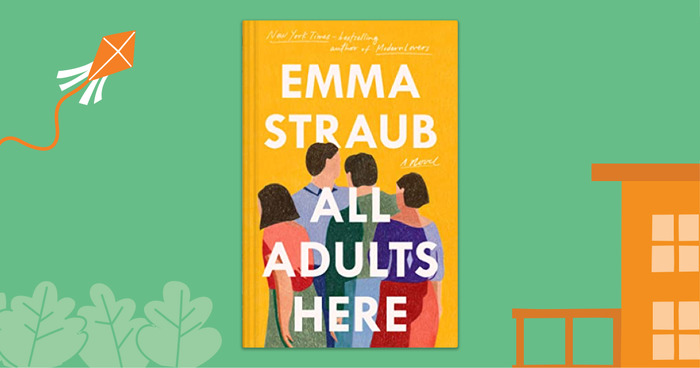 Emma Straub was all set to spend May on tour promoting her new novel, All Adults Here. Instead, due to the global pandemic, the Brooklyn-based auth...
"We take the stairs down to the first level of the parking garage and I lead us toward the area reserved for doctors. She makes her way toward a black Audi, turns, and waits for me to join her.

I smirk. "That's not my car."

She nods. "Right, of course. I see it now."

She goes to a bright yellow Ferrari that belongs to one of the plastic surgeons. The vanity license plate reads: SXY DOC88. "Here we are."

"Not even close."

"Oh, okay. I get it. You aren't flashy. Maybe that gray Range Rover over there?"

I press the unlock button on my key fob and my rear lights flash. There she is, the car I've driven since I was in medical school.

"You're kidding. A Prius?! Satan himself drives a Prius?!" She turns around as if hoping to find someone else she can share this moment with. All she's got is me.

I shrug. "It gets good gas mileage."

She blinks exaggeratedly. "I couldn't be more shocked if you'd hitched a horse to a buggy."

I chuckle and open the back door to toss in her backpack. "Get in. Traffic is going to be hell."

We buckle up in silence, back up and leave the parking garage in silence, pull out into traffic in silence.

Finally, I ask, "Where do you live?"

"On the west side. Right across from Franklin Park."

"Good. I have an errand I need to run that's right by there. Mind if I do that before I drop you off?"

"Well seeing as how you stole my backpack and forced me into your car, I don't really think it matters what I want."

I see. She's still pouting. That's fine. "Good. Glad we're on the same page."

She doesn't think I'm funny."
— 2 likes
"The harder the shell, the softer the heart."
— 2 likes
More quotes…