Goodreads helps you keep track of books you want to read.
Start by marking "Sandworms of Dune (Dune Chronicles #8)" as Want to Read:
Sandworms of Dune
At the end of Frank Herbert's final novel, Chapterhouse: Dune, a ship carrying a crew of refugees escapes into the uncharted galaxy, fleeing from a terrifying, mysterious Enemy. The fugitives used genetic technology to revive key figures from Dune's past--including Paul Muad'Dib and Lady Jessica--to use their special talents to meet the challenges thrown at them.

Based
...more
Published August 7th 2007 by Tor Books (first published 2007)
Brian Patrick Herbert is an American author who lives in Washington state. He is the elder son of science fiction author Frank Herbert.
Other books in the series
Related Articles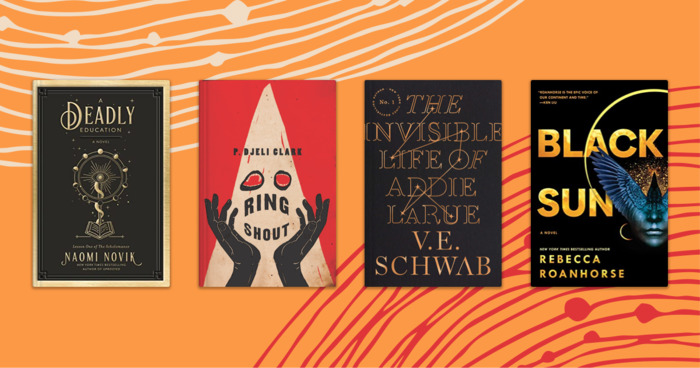 If you love the fantasy genre, this is the season for you! Some of the biggest books out this fall promise to be epics full of magic, adventure,...
"My Sihaya,' he said as he held her, 'I have loved you for five thousand years."
— 14 likes
"It won't be long now."
Such an odd old holy man, young Scytale thought. Even compared to the smells of disinfectant, medicine, and sickness, he'd always had an odd smell about him.
Sounding compassionate, Yueh said, "There isn't much we can do."
Gasping for air, old Scytale croaked out, "A Tleilaxu Master should not be so weak and decrepit. It is . . . unseemly."
His youthful counterpart tried again to trigger the flow of memories, to squeeze them into his brain by sheer force of will, as he had attempted to do countless times before. The essential past must be in there somewhere, buried deep. But he felt no tickle of possibilities, no glimmer of success. What if they are not there at all? What if something had gone terribly wrong? His pulse pounded as the panic began to rise. Not much time. Never enough time.
He tried to cut off the thought. The body provided a wealth of cellular material. They could create more Scytale gholas, try again and again if necessary. But if his own memories had failed to resurface, why should an identical ghola have any better luck without the guidance of the original?
I am the only one who knew the Master so intimately.
He wanted to shake Yueh, demand to know how he had managed to remember his past. Tears were in full flow now, falling onto the old man's hand, but Scytale knew they were inadequate. His father's chest spasmed in an almost imperceptible death rattle. The life-support equipment hummed with more intensity, and the instrument readings fluctuated.

"He's slipped into a coma," Yueh reported.
The Rabbi nodded. Like an executioner announcing his plans, he said, "Too weak. He's going to die now."
Scytale's heart sank. "He has given up on me." His father would never know if he succeeded now; he would perish wondering and worrying. The last great calamity in a long line of disasters that had befallen the Tleilaxu race.
He gripped the old man's hand. So cold, too cold. He felt the life ebbing. I have failed!
As if felled by a stunner, Scytale dropped to his knees at the bedside. In his crashing despair, he knew with absolute certainly that he could never resurrect the recalcitrant memories. Not alone. Lost! Forever lost! Everything that comprised the great Tleilaxu race. He could not bear the magnitude of this disaster. The reality of his defeat sliced like shattered glass into his heart.
Abruptly, the Tleilaxu youth felt something changing inside, followed by an explosion between his temples. He cried out from the excruciating pain. At first he thought he was dying himself, but instead of being swallowed in blackness, he felt new thoughts burning like wildfire across his consciousness. Memories streamed past in a blur, but Scytale locked onto each one, absorbing it again and reprocessing it into the synapses of his brain. The precious memories returned to where they had always belonged.
His father's death had opened the barriers. At last Scytale retrieved what he was supposed to know, the critical data bank of a Tleilaxu Master, all the ancient secrets of his race.
Instilled with pride and a new sense of dignity, he rose to his feet. Wiping away warm tears, he looked down at the discarded copy of himself on the bed. It was nothing more than a withered husk. He no longer needed that old man."
— 0 likes
More quotes…