Goodreads helps you keep track of books you want to read.
Start by marking "Wooing Cadie McCaffrey" as Want to Read:
Wooing Cadie McCaffrey
After four years with her boyfriend, Cadie McCaffrey is thinking of ending things. Convinced Will doesn't love her in the "forever" way she loves him, Cadie believes it's time for her to let him go before life passes her by. When a misunderstanding leads to a mistake, leaving her hurt, disappointed, and full of regret, she finally sends him packing.

But for Will, the end of
...more
Published May 21st 2019 by Fleming H. Revell Company (first published May 2019)
Bethany Turner has been writing since the second grade, when she won her first writing award for explaining why, if she could have lunch with any person throughout history, she would choose John Stamos. She stands by this decision. Bethany now writes pop culture–infused rom-coms for a new generation of readers who crave fiction that tackles the thorny issues of life with humor and insight. She liv
...more
Related Articles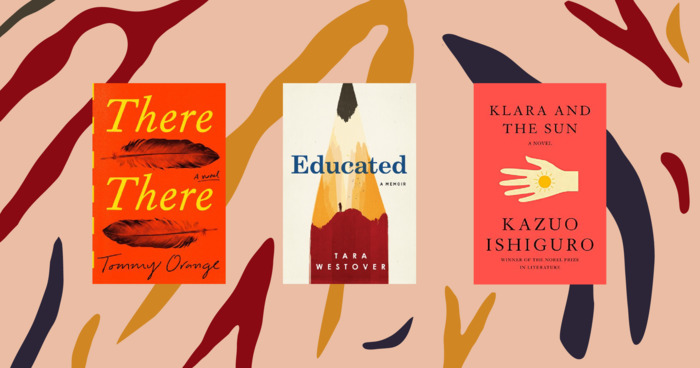 What will you do when it's your turn to pick your book club's next read? Well, this is what you won't do: panic. Why not? Because we've dug...
"We paused to breathe and I slid my arms around his neck and held his face the way I'd wanted to for so long. My fingers weaved into his wind-blown hair and tugged the back of his head, pulling his lips toward mine once more. There would be time for breathing later.
"I love you," I whispered when our lips finally parted. "The biggest lie I ever told was telling you I didn't. And if I ever claim you're not romantic, please remind me of the time we were 1.200 feet in the air in December and I needed to fan myself." I saw a smile overtake his eyes and felt it overtake his mouth. "I mean, seriously, Will," I said, my breath still coming back to me.
He pulled away, which was the last thing I wanted, and laughed. "But I'm also just a boy, standing in front of a girl..."
I threw my head back in joyous laughter. "You don't have to ask me to love you, Whitaker. It's done."
"Actually..." He kissed my hand and lowered onto one knee. "I was going to say "asking her to marry him." The hand that wasn't linked with mine was holding a beautiful emerald cut diamond ring. "Sorry there's not a box," he said with a wink.
My breath caught in my throat. "But, how did you...why do you..."
"Sorry, but Kevin's on my team. I claimed him pretty early. And he understands, in a way you still don't seem to, that not even Willie Mays and Hank Aaron could provide me with the motivation that you could. Besides, McCaffrey, even I'm not stupid enough to fall for that ridiculous plan you hatched." His smile grew wider and he kissed my hand once more. "But I just like that you try."
I Ieaned down to kiss him. Tears flooded my cheeks, but still I said nothing.
"You're killing me here. And frankly, I'm not sure how long my knee can stay on this cold concrete." He smiled and asked, "Will you marry me or not?"
I sniffed. "Have you asked my father's permission?"
I began laughing as he jumped up to face me. "Oh, you think that's funny, do you?"
"Too soon?"
He captured my mouth once again, and I threw my arms around his neck before pulling away from his kiss, just long enough to whisper, "My answer is yes." I smiled against his lips and added, "I really thought you'd never ask."
— 1 likes
More quotes…