Goodreads helps you keep track of books you want to read.
Start by marking "The Inland Sea" as Want to Read:
The Inland Sea
"Earns its place on the very short shelf of books on Japan that are of permanent value."—Times Literary Supplement.

"Richie is a stupendous travel writer; the book shines with bright witticisms, deft characterizations of fisherfolk, merchants, monks and wistful adolescents, and keen comparisons of Japanes and Western culture." —San Francisco Chronicle

"A learned, beautifull
...more
Published September 1st 2002 by Stone Bridge Press (first published 1971)
Donald Richie is an American-born author who has written about the Japanese people and Japanese cinema. Although he considers himself only a writer, Richie has directed many experimental films, the first when he was 17. Although Richie speaks Japanese fluently, he can neither read nor write it.

During World War II, he served aboard Liberty ships as a purser and medical officer. By then he had alrea
...more
Related Articles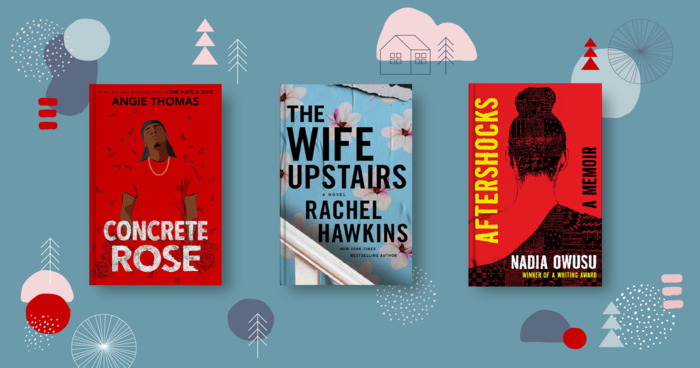 New year! New books! New this month: Scandal rocks an elite British boarding school in The Divines. A dark secret spans several...
"Momoko's idea of the life of Mrs. Browning was singular. She had somehow gotten the idea that the poetess had been forced into a position much beneath her, had, in fact, been obliged to give herself to numbers of men, none of whom deserved her, and had consoled herself by penning those immortal lyrics of hers. I mentioned that the only men I know of in Elizabeth's life were her father and her husband, both of whose intentions, so far as I had heard, had been impeccable. Yes, she nodded, pensive. She had heard of them. Robert—he was her first, her true love. And she remained true to him. While in the very throes of unfortunate transport in anonymous arms she had thought only of Robert. But certainly, I ventured, he had outlived her. He had gone on and become one of England's greatest poets. "Did he write poetry too?" she asked, struck at the thought. "Yes, a very great deal." She pondered, finger on cheek, then decided how sweet it was—he, the dear man, had loved her so much he had copied her. And she, forced into this promiscuous life, remained true to him, no matter what. And who forced her into it? Her father of course, crude man, who thought of nothing but money. I tried to discover where she could have uncovered such a fund of misinformation. Japanese schools teach some wild things but nothing, I think, so far from any reality as this. Upon this point, however, Momoko was not to be drawn out. She knew what she knew."
— 0 likes
"Japan continues to give this unexampled view of history. It also offers the excitement of watching change. Old and new in these small provincial cities continue to exist side by side, and the new is often built directly beside, rather than directly on top of. One may, for a time, compare; for a space, see history in the gap. Very attractive to a heritage-starved, history-parched American."
— 0 likes
More quotes…